Increase Workforce Productivity and Reduce Labor Costs
Did you know that labor costs typically account for half of distribution costs? In order to stay competitive in today's world of high labor costs, it is imperative that you start looking for savings in this area. Read these time and money saving steps to implement Engineered Labor Standards and start reducing your labor costs.
1. Streamline Existing Processes
Begin by completing formal observations to gain an understanding of the interaction between your WMS and your existing processes. Documentation in the form of flowcharts (value stream maps) will help you distinguish between value-added and non-value-added steps (NVA). It is essential to eliminate any unnecessary NVA steps.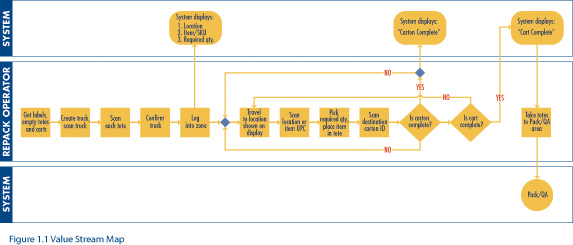 2. Create Elements
You will want to break down each process into elements. Elements are small work-steps in every process that can be accurately and consistently calculated by means of a unit of measure. Here is an example of elements necessary for picking full case items:
Travel to location.
Scan source location.
Verify SKU/enter F3 on radio frequency device.
Pick item from location/place item to destination.
Enter quantity in RF device.
3. Collect Data/Time Study
Data for labor standards is collected by conducting a time study, which determines the amount of time it takes each of the elements to be completed. The time study can be completed with a traditional stopwatch and notepad, but a more efficient and reliable process is to use time study software, such as UMT Plus, TimerPRO, or Quetech.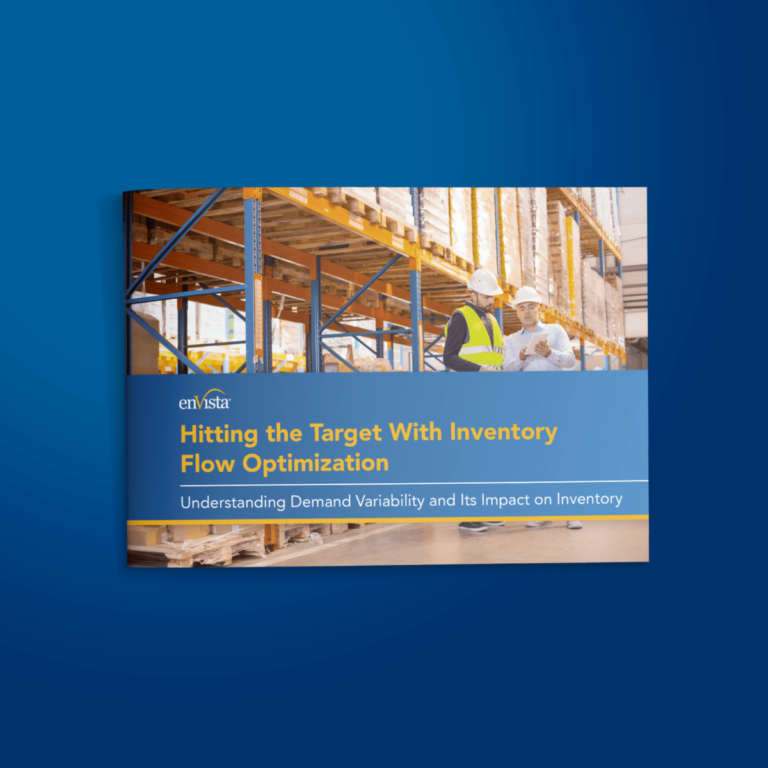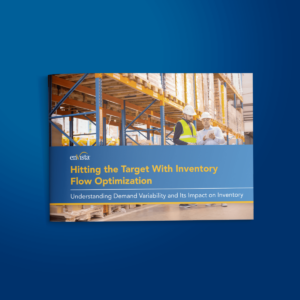 White Paper
Gain insight on demand variability and its impact on inventory – and how to create optimal inventory flow.
Download
4. Data Analysis/Data Validation from Time Study
Time study data will show the number of occurrences and the time across each occurrence for each element. The time per occurrence is then calculated from this information.
Time per Occurrence = Total Time/Number of Occurrences
Time study data is then fine-tuned to minimized variation across elements. It is essential to minimize variation across elements that have a high number of occurrences.
These actions create "level time," which is the amount of time it should take an associate to perform a function working with normal skills, an average pace and under normal conditions. Standard Allowable Minutes (SAMs) are then created by adding allowances to the level time to account for personal fatigue and delay (PFD) time. Each SAM is then associated with a time bucket in labor management system (LMS).
After the SAMs are entered into the LMS, the ELS needs to be validated. If an LMS is already setup, a standard can be validated by checking variation across time buckets and overall variation in the standard. Variation should be kept as low as possible. Validation can also be completed through a mock time study.
Performance % = Standard Time/Actual Time
5. Rollout ELS/Post-Labor Standard Implementation
Now the ELS is ready to be rolled out to management and associates. The roll out is a walk-through of all of the steps that were taken to create the standard. After the standards implementation, the supervisors should conduct observations on associates to prove that each associate can meet the average performance expectation.
Supervisors should also run labor reports on a daily or weekly basis, which show the associate and overall department performance. After the rollout, the supervisors should check for variations in the labor standard.
Bonus Step: Implement an Incentive Program
An incentive program is recommended for associates who are consistently performing above expectations. Incentives will boost your associates morale and motivation and may increase overall productivity by 20 to 30 percent.
To learn more about way to reduce labor costs and improve your workforce management, read our white paper.