In today's era of the demanding customer, where companies have to fight to differentiate themselves from their competitors, there is no better weapon in your arsenal than helping your company achieve an omni-channel transformation. How can you achieve high customer engagement, enterprise inventory visibility and fulfill orders from the optimal channel while balancing service and cost? Omni-channel transformation can be a daunting task, but it is not one that has to happen all at once.
You can adopt unified commerce solutions at your own pace, and in an order that makes sense for your company's omni-channel transformation strategy and initiatives. A modern order management system is the cornerstone solution for unifying commerce. An integrated OMS impacts each stage of the order life cycle and plays a role in accomplishing the most challenging and most important part of retailers' and distributors' operations – enabling seamless buy, fulfill and return anywhere customer-centric commerce.
Today's highly competitive retail landscape makes an OMS on an integration framework the most strategic solution for rapid integration, successful omni-channel execution and competitive advantage.
This week, enVista and GNC announced that GNC will deploy enVista's OMS to obtain enterprise inventory visibility and optimize order orchestration and fulfillment across its vast network of distribution centers, suppliers and nearly 5,000 North American retail store locations.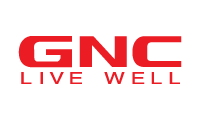 The ongoing revolution of order management is the integration of PIM, OMS, POS, and e-commerce into a common data model with a common user interface with an integration first approach. Unified commerce is about technology, and beyond that, it is about integration. Many supply chain solutions are going from on-premises solutions to those which operate in the cloud. OMS is no different. Cloud-based OMS is the next generation for added value to customers. Value is driven by increasing inventory visibility because it gives retailers, regardless of channel, the ability to manage capital. Above all else, retailers need to keep the promises they make to their customers, and OMS is a key way to do that. OMS is the primary factor in truly unifying commerce channels.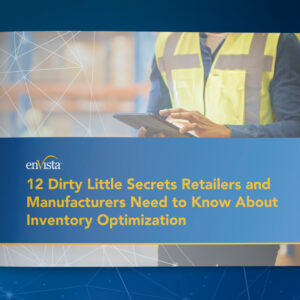 White Paper
Get the low-down on the secrets retailers and manufacturers need to know about inventory optimization.
Download
Because an order management software unifies the order management life cycle, it provides a full range of benefits to retailers, including:
Consolidating multiple inventories and providing enterprise inventory visibility
Consolidating disparate order channels
Improving customer service
While an integrated OMS is considered the cornerstone solution for unifying commerce, GNC had previously utilized enVista's vendor drop shipping solution to increase customer satisfaction, reduce costly inventory on-hand, and drive sales and profitability.
Adding drop ship capabilities is a game-changer for retailers and distributors that want to deliver endless aisle to improve service and sales. A successful vendor drop ship program allows you to strategically leverage your suppliers and trading partners to increase item assortment, while reducing inventory carrying costs, and optimizing order routing based on inventory position.
This past January at NRF, enVista and GNC presented on some of the lesser-known factors for implementing and sustaining a successful drop ship program, including:
Relationship management within the Retailer's network: merchandising, purchasing, operations and customer service
Retailer/vendor relationships – protecting your brand through ensuring your vendors are an extension of your company
Exception management to ensure customer experience goals are met
Specialized handling and value-added services
Customer experience – Understand the impact
Watch that presentation here: http://www.youtube.com/embed/Wm9_k-Wykkk
To read more about how enVista can help enable your omni-channel transformation, click here.
Related Resources: