Reduce Costs with Ocean Freight Audit Service
In today's complex rating environment, shippers need valid, flexible, forward-looking analytics to drive decision making. Surveys show that market intelligence and benchmarking is the most valuable asset a shipper can have going into a transportation negotiation project.
Ocean shipping is perhaps the most complex of any mode of shipment. There are many moving parts and the process is almost entirely manual, with data often kept in disparate systems and spreadsheets.
Transportation procurement is a cycle, not a discrete project. Shippers need valid analytics which account for future-state changes. Companies need a partner that is sure in the flexibility and accuracy of their toolset.
Table of Contents:
What to Look for in a Freight Audit Provider
A good freight invoice audit and sourcing partner analyzes every step of the carrier sourcing process by establishing baseline cost models using your carrier data, evaluating and incorporating operational requirements, and establishing cost targets for all material cost drivers based on optimized service standards.
All analytics are computed at the package/shipment level, ensuring highly accurate, reliable results. Deep data pools allow partners to appraise shippers of current market trends and cost variables as they apply to their network, shipping patterns, and freight metrics.
Having the right information paired with granular analytics creates a stable foundation from which to negotiate.
The Importance of Data in the Auditing Process
Having the best data is enabled by having an audit provider that has access to all shipment data for your company. The best audit provider will comb through granular changes to routing, service level optimization, packaging and more to create cost scenario models to find the best savings on your transportation spend. Historical shipment level data is adjusted to ensure that savings projections align with where you are going and not just where you have been.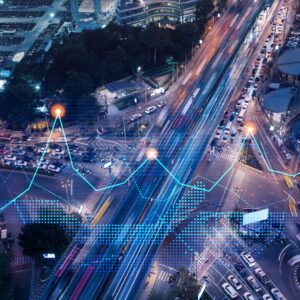 White Paper
Gain insight into strategic vs. tactical sourcing and how placing transportation procurement into these categories can reduce the complexity.
Download
enVista Case Study: Consumer Retail Kitchen and Housewares Company
enVista provides one of our largest shippers, a consumer retail company specializing in kitchen and housewares, with visibility, data quality, customized container level reporting and cost savings through audit. enVista is a trusted audit provider that enables strategic sourcing decisions through its transportation methodology.
The Challenge
The company came to enVista with difficulties analyzing their ocean carrier invoicing and centralizing and aggregating their data to see container lanes and perform their audit.
enVista enabled their carriers to standardize the invoicing based on the client's data requirements, which in turn allowed enVista to perform container level audits. With carrier data now in our audit platform, myShipINFO®, carriers have visibility into their invoice submissions.
The Solution
Our customizable suite of reporting helps our customers perform analytics they couldn't previously do. With myShipINFO® as the customer data repository and invoice suite, the user can analyze shipping trends, spend and costs allocations. The container detail enVista is receiving from the carrier helps drive these analytics for the customer. Notable data elements include:
4-5 milestone dates
4-5 milestone locations
CBMs
Vessel
Voyage per container
When enVista goes from receiving invoices with various data points to now receiving the full shipment detail from a client's third-party supply-chain platform, it gives further integration with our audit platform. This allows for a seamless integration from the supply chain platform to enVista's audit and visibility platform. All carrier invoices are submitted with one format, from the ASN data, reducing the manual work for the client, its carriers, and enVista. This helps ensure that only clean data is being entered.
The Results
Audit savings add that expected value to the enVista and client partnership. With a detailed audit surrounding container exceptions, rate discrepancies and duplicate billing, enVista's ocean audit can drive cost savings across your supply chain. In addition, the ability to utilize myShipINFO® and reporting has led to internal cost efficiencies within the company.
Here are some quantifiable results the company experienced:
The company is expected to save over 2,000 man-hours (1 full time position split between finance and international transportation) per year
The company will achieve cost savings of $50,000 per carrier with long-term, self-invoicing
Conclusion: How enVista Can Help
enVista is one of the leading global freight audit providers in the market. With us, you can expect:
Increased data quality, normalization and timeliness
Shipment, container, order and potentially SKU-level reporting
Cost savings as a result of duplicate, rate and billing adjustments
Visibility to service performance, demurrage and other ancillary costs
Learn more about our ocean freight audit services. If you're ready to talk more, reach out to start the conversation.