As retailers continue to adopt new omnichannel strategies, with a large quantity of products sold online being shipped from stores, how can your company begin to navigate ship from store effectively? The key is inventory visibility.
Develop an Omnichannel Roadmap
Start with an omnichannel application roadmap with a goal of selecting compatible platforms to improve your company's visibility. Many retailers have existing retail applications that were engineered without attention to emerging technology trends. Omnichannel capabilities such as inventory visibility, dropshipping and order orchestration can be integrated into your current operations and set up to effectively manage ship from store processes. However, syncing disparate services and channels comes at the cost of time and capital. Cloud-based solutions can be a low-cost, easy-to-implement answer.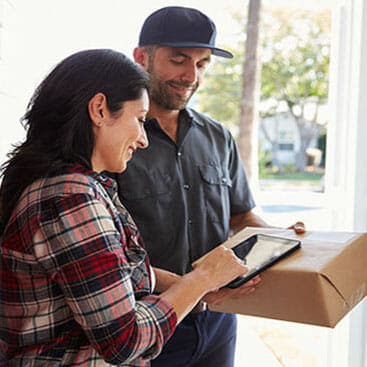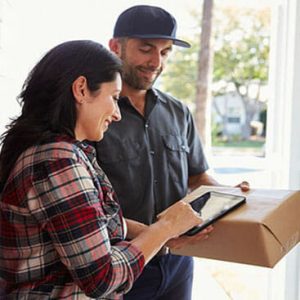 White Paper
Learn where brick-and-mortar fulfillment should fall into a retailer's omni-channel aspirations to meet customer expectations.
Download
Invest in IT Solutions for a Seamless Customer Experience
To optimize omnichannel operations and fulfillment, retailers require inventory visibility across their supply chain network, including to inventory held by trading partners before items are received by the retailer, to 3PL providers and variable inventory sources across the retailer's supply chain network. Yet, integrating and implementing enabling technology is often cost-prohibitive for many retailers. However, new technology advancements are leveling the competitive playing field. An enterprise service bus can readily facilitate the integration between existing applications and future solutions.
There are four IT common capabilities/solutions that retailers require in order to create a synchronized omnichannel customer experience:
A single view of inventory across fulfillment sources
An integrated point of sale (POS)/retail engagement solution with the ability to view inventory across channels
An order orchestration allocation engine to execute order fulfillment from any place and at any time
Order fulfillment execution and carrier Integration in order to print out an invoice and carrier compliant labels
With the optimal solutions in place, including a robust order management system (OMS), retailers can obtain inventory visibility across DCs and stores. Once the solutions are integrated, you can begin to offer more advanced fulfillment options in response to consumer buying behaviors, such as ship from store, pick up at store or drop ship from vendors, because you will have clear knowledge of inventory availability and sell through rate at each location.
Recruit Knowledgeable Experts to Help
Omnichannel supply chain consultants can provide expert insight to help retailers create a unified ship from store strategy that leverages people, processes, partners and technology across the enterprise. Knowledgeable consulting partners will help retailers review and optimize processes beginning with the customer and working backward through the supply chain. They can help ensure retailers have the right mix of enabling technology and identify potential pitfalls, including evaluating impact to the workforce in each store location. With so many interfaces from which customers can make purchases and so many inventory locations from which to ship, creating a seamless omnichannel roadmap will make for a successful transition.
Learn more about enVista's unified commerce solutions here.