In a recent industry article, a consultant close to amazon.com made some pretty interesting statements about their plans for the future. The article describes Amazon's plan to move grocery deliveries away from UPS and FedEx, and into a custom network of private fleet, regional parcel carriers and the U.S. Postal Service. While the article speaks specifically to Amazon's plans around Amazon Fresh®, the company's online grocery retailing arm, it isn't a stretch to expect that Amazon plans to make similar changes to other niches/product lines.
Amazon has been under fire recently as a result of late holiday deliveries by both UPS and FedEx. While this issue wasn't entirely the carriers' fault, it has caused some public perception problems for Amazon, not to mention the costly refunds and credits Amazon had to offer to rectify the situation. By taking more direct control of their outbound volumes, Amazon will be forced to further develop their predictive demand models, inventory placement, and transportation strategy. Moreover, by increasing the diversity of their transportation options, improvements can be implemented that will not only reduce cost, but also improve overall service.
Changes Coming for All Shippers
So what will this mean for the non-Amazon shipper? It could mean a great deal. No shipper is large enough to move an entire market, not even Amazon. But it's not just Amazon that is making this kind of change. We deal with shippers every day that are moving into more diversified carrier networks. Amazon is simply the latest and the one with the scale necessary to possibly provide a tipping point. The domestic U.S. parcel market has been craving a viable alternative to FedEx and UPS since DHL left the landscape in 2009. The USPS has made improvements in that time, but at this point is still incapable of filling that role. What we are currently seeing is shippers creating their own competitor to break up today's duopolistic U.S. parcel market.
While this may be the largest impact of Amazon's new model, it won't be the only change.
Packaging
In the markets Amazon plans to service via private fleet, we could see a new phase in product packaging. Because the packages would skip the typical origin DC to origin terminal, to origin hub, to linehaul, to destination hub, to delivery terminal chain, Amazon could simplify their packaging to a zip bag–or possibly to no packaging at all–with the delivery driver simply handing the unpackaged product to the customer.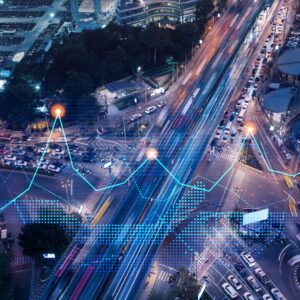 White Paper
Gain insight into strategic vs. tactical sourcing and how placing transportation procurement into these categories can reduce the complexity.
Download
Competition
While there will undoubtedly be rough patches, Amazon will emerge from this transition with a strong, robust, efficient, effective delivery network. And Amazon has certainly shown that they are capable of leveraging technology and channel strengths to provide value to "competitors", and make a lot of money in the process. A network like the one that will result from this exercise could give Amazon an opportunity to take it a step further. Amazon Package Service anyone? After all, AmEx is already taken.
USPS Consolidated Service
Amazon is the largest single user of UPS' SurePost and FedEx's SmartPost services. If/when Amazon pulls their packages out of these services, both UPS and FedEx will have huge, gaping holes in their fixed cost support for the two networks.
This will be a much debated subject when the time comes, but both carriers will need to find a way to pull more positive variable margin into the pipeline to cover the fixed costs of the network. However, the existing margins on these services are thin, so across-the-board price cutting is unlikely. Again, opinions will vary, but we believe a more nuanced approach is likely, with the carriers implementing substantial list rate increases and additional accessorials/surcharges, while offering increased discounts to large current and prospective shippers. None of this will happen overnight, and some of it is still somewhat speculative. But it's clear that changes are coming, and savvy shippers will monitor events, ensure they have good visibility to cost and service, and think outside the box as to options.
Key Takeaways
So, as with most things, this is a mixed-bag for shippers. The key takeaways are this:
Though it won't happen tomorrow, Amazon's plans will result in a strengthening of the regionals and a slight weakening of the big-two.
Once this change starts to work its way through, be on the lookout for escalations on USPS consolidated services; perhaps through mid-Service Guide accessorials/surcharges.
While this is more of a long-shot, watch for Amazon to offer "carrier-lite" services to the market.
Click here to read our whitepaper on the 7 dirty little secrets of parcel shipping that can make a big impact in your ability to reduce and control your parcel shipping costs.