How Shoppers are Using Mobile in Stores
Mobile devices have become ubiquitous in our lives, dramatically changing the way we live and shop. Having a constant, virtually unlimited amount of information at our fingertips has fundamentally changed our shopping behavior and elevated our expectations for customer service.
Using Mobile Phones to Enhance Customer Service
Consumers now use mobile devices to research products, compare prices, complete purchases online and pay for in-store or online purchases. This increase in mobile use has created opportunities for retailers to use smartphone devices to enhance customer service and provide more self-service options. Putting mobile devices in the hands of store associates enables additional service offerings, including inventory look-up and transaction processing easily and anywhere in the physical store.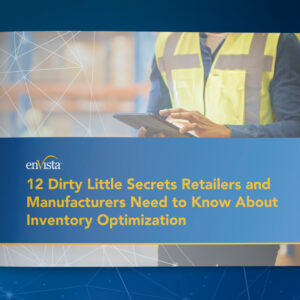 White Paper
Get the low-down on the secrets retailers and manufacturers need to know about inventory optimization.
Download
However, as smartphone users become more comfortable and proficient with utilizing mobile technology and researching information on their own, retailers need to offer expanded customer-facing mobile services to enhance the shopping experience.
Consumers Are Looking For Mobile Features Accessible in Stores
The good news is that retailers are increasingly implementing customer-facing mobile offerings such as mobile coupons and promotions, product information, and personalized recommendations via mobile devices (See Exhibit).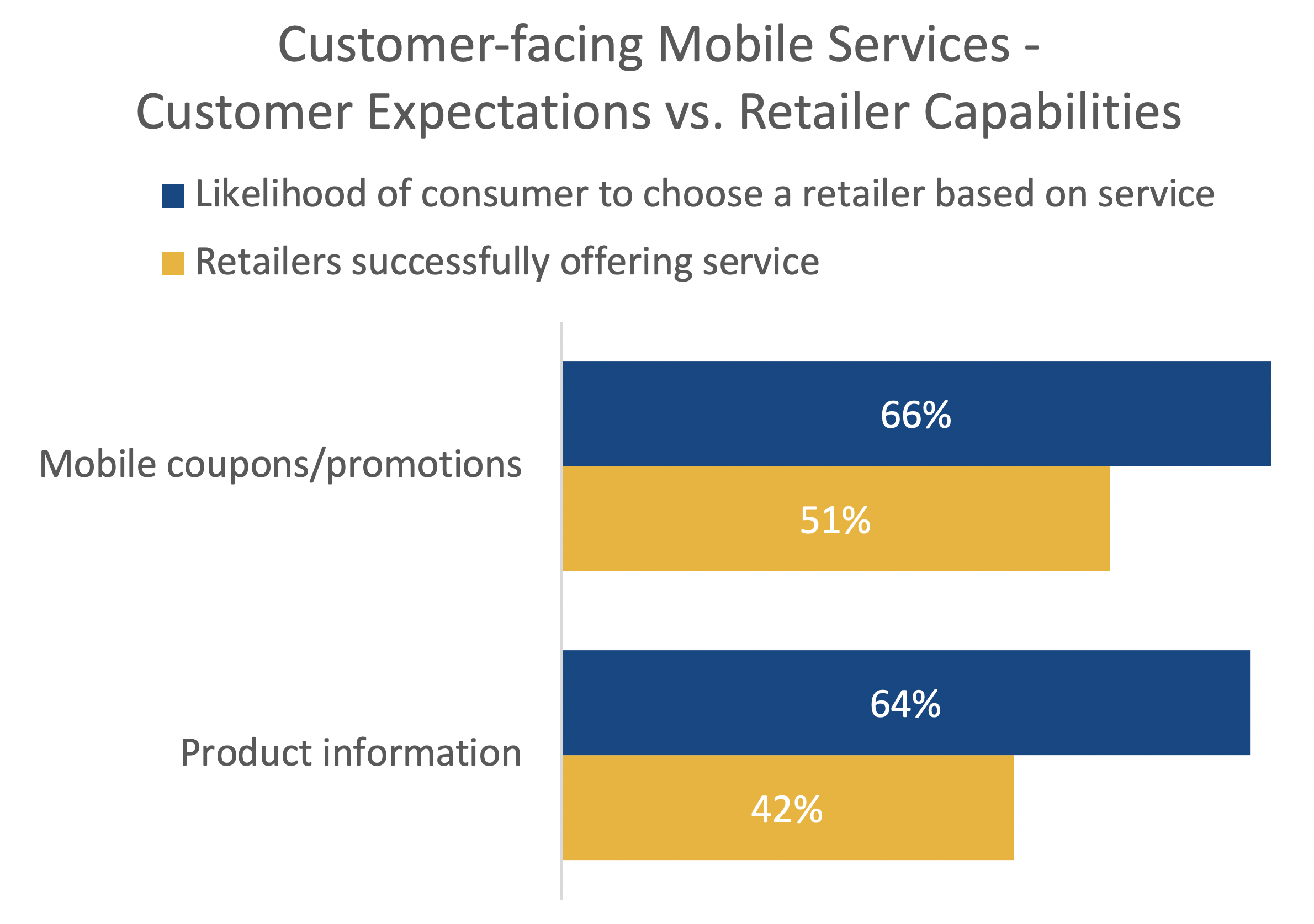 66% of consumers are likely to choose a retailer offering mobile coupons, discounts and promotions with 51% of retailers successfully offering this ability to customers. 64% of consumers are likely to choose a retailer offering product information via mobile devices over a retailer who doesn't offer these services with 42% of retailers successfully offering this.
There is no doubt that consumers are looking for mobile features accessible in brick and mortar stores and will choose their place of purchase based on the availability of these services, so it is up to retailers to provide the expected experience.
Mobile is the Preferred Mode of Accessing Product and Promotion Information
In today's digital and mobile environment, consumers expect a seamless, frictionless shopping experience wherever they choose to shop, and mobile technology is often their prefered mode of accessing product and promotion information.
The 2020 Mobilization Special Report, based on findings from the enVista Consumer Study and the 2020 Customer Engagement Survey, contrasts customer expectations with retailer capabilities to understand the current industry landscape.
Download enVista's 2020 Mobilization Special Report.