Reducing Transportation Costs and Improving Cash Flow Amid the Coronavirus
enVista posted a blog in late March titled Six Questions to Ask Your Carrier Rep. In this blog, our transportation analyst team provided shippers with a list of questions and conversation points that they could bring to their carrier reps as they worked to reduce costs and preserve cash flow in response to COVID-19.
Since the two weeks we published this blog, enVista's customers have been reporting back with success stories. We have been encouraged by the number of shippers who not only approached their carrier reps to discuss these questions, but who also achieved an outcome that materially reduced costs or improved cash flow. Based on that feedback, we wanted to share with you the four highest-impact ways that parcel carriers are helping shippers manage their spend:
1. Holding parcel billing discounts in the highest revenue tier
We have seen a number of affirmative responses to this question. Shippers whose volumes have been dramatically reduced by the impact of COVID have successfully had their carriers waive revenue requirements altogether until further notice. In more moderate cases, shippers are receiving a "grace period" from their carrier where discounts will be held in the highest tier for a number of months – most commonly June or July – at which point there will be a re-evaluation that may lead to an extension of the grace period. And for shippers who haven't seen volume drops to this point but want to hedge against a future downturn, some shippers are monitoring volume with their carrier reps on a weekly basis. In this final scenario, the carrier has not formalized a change to the shipper's revenue commitments, but the groundwork is set with a verbal agreement to modify the tiers if needed at a future date.
2. Waiving and discounting COVID-related surcharges
Not only are shippers getting commitments from their carrier reps to provide proactive notifications for surcharges, but we have actually seen customers receive waivers and discounts on the new COVID-related surcharges. In the next week, enVista will be providing you with detailed insight into COVID-related charges across all modes of transportation. In the meantime, shippers who know they are being impacted or at risk of impact are seeing success when asking for waivers or discounts on those fees.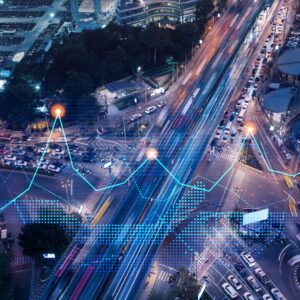 White Paper
Gain insight into strategic vs. tactical sourcing and how placing transportation procurement into these categories can reduce the complexity.
Download
3. Extending payment terms and waiving late fees
We have yet to hear about a carrier pushing back against the request for extended payment terms as companies seek to keep cash on hand, whether for the simple purpose of hedging against market impact to their business or the more dire scenario of business preservation. Carriers seem prepared to concede cash flow to shippers right now, which makes this a great question to ask as a 'low risk' request, especially if most of the other questions on the list aren't relevant for your account. And for UPS shippers, we've even had customers confirm that UPS is waiving the dreaded late fee during the crisis when requested.
4. Suspending weekly service charges (pickup fees) for closed locations
This wasn't one of the original six questions we recommended, but if we were to add question #7 to the original Six Questions to Ask Your Carrier Rep blog post, it would advise shippers to ask their carrier reps to suspend weekly service charges for closed locations. In the past two weeks, enVista's analysts have identified dozens of shippers for which UPS and FedEx have continued to bill weekly pickup fees (typically billed as "Service Fee" or "Weekly Service Charge") for accounts where the location has been closed due to COVID. For shippers who have been impacted by this billing "miss" (sometimes to the tune of tens of thousands of dollars per week), carrier reps are providing credits to rectify these billing errors and ensuring that the weekly service charges are not billed for closed locations moving forward.
As we noted in the original blog, it is important to "prioritize which questions will have the biggest impact to you if answered favorably" because it isn't likely that a shipper will 'win' across all six (or seven) questions. enVista's customers have affirmed this advice based on their own conversations with carrier reps, with most shippers having success in the one or two areas that they press into with highest priority.
Reduce Transportation Spend and Optimize Operations
enVista is happy to have a conversation with you as you work to reduce transportation spend and optimize operations amid COVID-19 with our suite of easy-to-implement cost-saving services: invoice audit and automation, contract negotiation and optimization, transportation intelligence, and network analytics and optimization.  Whether you are a current enVista client, a prospective customer, or a supply chain professional seeking helpful information and strategies in a time of uncertainty, we are all in this together and enVista is here to help in any way that we can.