Reduce Transportation Costs and Increase Visibility
The COVID-19 crisis is disrupting supply chain networks in areas that we took for granted just months ago. Retailers are temporarily closing stores in an attempt to limit community spread of the virus, manufacturers and retailers alike and are facing significant reduction in product and inventory from supply vendors based in affected regions, and carriers are struggling to manage shifting consumer delivery needs amidst a rapidly changing customer demand landscape.
A strong transportation audit partner can make a huge difference right now in a number of ways – immediate cost savings through audit solutions across all modes, near-term cost reduction (potentially 10% or more) through contract optimization services, and critical visibility that enables operational efficiency and eliminates waste within a transportation network. Here are six questions to ask your transportation audit partner in response to COVID-19:
1. Can you help me customize visibility to help me monitor the impact of COVID-19?
Business intelligence is always important, but more critical than ever during a crisis. Ask your transportation audit partner whether you have access to the most robust data visualization tools they have to offer. Interactive, customizable dashboards and targeted reporting modules are the only ways that shippers can achieve holistic visibility to their supply vendor, fulfillment and distribution networks. As networks and costs change rapidly during the COVID-19 crisis (including the introduction of new carrier surcharges every day), having a partner to help you customize your visibility and share what other shippers are doing to achieve visibility is critical. If there is additional cost in leveraging the most robust business intelligence tools your transportation audit partner has to offer, now is the time to ask whether there is an opportunity to defer subscription costs until the crisis is over.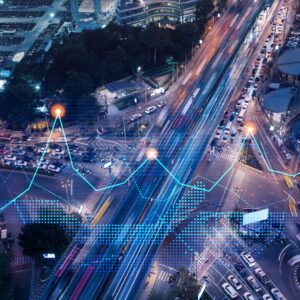 White Paper
Gain insight into strategic vs. tactical sourcing and how placing transportation procurement into these categories can reduce the complexity.
Download
2. What business rules do we currently have in place?
During a freight audit implementation, shippers frequently puts business rules in place that may make sense during a period of abundance but can often eliminate waste if revisited.  For example, a shipper may ask their audit provider to pay certain carriers as billed because there are no active rate agreements in place. These scenarios are common and mean that certain carriers have no accountability.  A good transportation auditor has the capability to enable spot quote functionality that creates accountability for "pay as billed" carrier scenarios and frequently has a carrier sourcing practice that can help a shipper establish strong rates with carriers that do not currently have rate agreements in place.
3. Are there any ways that we could be better managing our cash flow?
Whether your audit provider is paying the carrier invoices on your behalf or not, ask whether there is any opportunity to extend the amount of time invoices are held before being reported for payment.  Managing cash flow must be balanced with a focus on continuing to pay carrier invoices on time to maintain strong carrier partnerships and in more severe cases, avoid service disruptions or late payment fees.  But there is frequently an opportunity to delay carrier payments by a number of days or even weeks and still pay at term. In a time where every day counts in terms of keeping cash on hand, having this conversation with your freight invoice audit provider can make a positive impact on your company's balance sheet during a time of need.
4. Are there opportunities to optimize our small parcel agreements in the near-term?
The highest potential to reduce costs in any transportation network optimization effort typically comes through a strategic carrier sourcing engagement. Ask your transportation partner to review your current agreements to find out if they see an opportunity for savings, what savings range they think can be achieved, and what a project timeline might look like. Sourcing partners are typically open to "gainshare" pricing agreements where shippers do not pay until savings are actualized, at which point the vendor shares in a percentage of the savings.
5. What opportunities do we have to reduce spend immediately?
Operational network adjustments frequently take time to implement, but there is typically some "low hanging fruit" that can be quickly implemented to generate immediate cost reduction. Eliminating expedited spend for short-distance shipping and adjusting packaging to avoid steep handling surcharges are two examples.
6. What is your official corporate response to the COVID-19 crisis?
Companies everywhere are making adjustments to deal with the impact of COVID-19 on their associates and their bottom lines. Ask how your partners and vendors are dealing with staffing, project commitments, and standard business practices so that you can plan and anticipate any potential changes or disruptions to service. enVista's corporate response to COVID-19 is posted here.
As we continue to navigate these unprecedented times, enVista is committed to helping shippers with thought leadership and market updates. Please follow our COVID-19 Transportation Updates portal for ongoing updates.