How the Coronavirus is Affecting the Parcel Industry
The effects of the Coronavirus are causing some interesting and trying times. COVID-19 has disrupted the global economy, sparing no industry. No one in the parcel industry, let alone the supply chain industry, has experienced anything like this before.
Parcel shippers are affected in multiple ways. Since many brick and mortar stores are reducing hours, or even closing temporarily, some of the demand will shift to e-commerce. However, some demand will disappear either because the products cannot be brought in from the manufacturers or because customers will opt to not buy non-essential products in these times of uncertainty.
Evaluate Your Parcel Pricing Agreements
Shippers who experience reduction in volumes should be wary of revenue-based discounts. Nearly all parcel pricing agreements today have at least some discounting tied to gross spend, which ties closely to volume. Revenue-based discounts, or earned discounts, are in place to assure that the carrier receives enough volume to make the discounts rational. This is acceptable under most circumstances, so long as the revenue tiers are not too restrictive.
However, in today's contracting economy – whether it is two weeks, two months, or two years – there is a significant risk of losing discounts because of reduced volume. UPS shippers are more exposed, since UPS contracts typically have more discounting tied to revenues, whereas FedEx agreements have a greater percentage of the discounting built into the weight/zone matrices.
Monitor Revenue Attainment
Parcel shippers should monitor their revenue attainment closely during this turbulent time. If attainment begins to trend downward, consider re-structuring your revenue tiers and possibly implement a temporary grace period to ensure your discounts are maintained until volumes improve.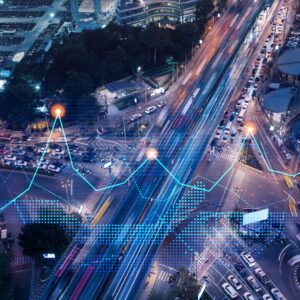 White Paper
Gain insight into strategic vs. tactical sourcing and how placing transportation procurement into these categories can reduce the complexity.
Download
Evaluate Delivery Promises
Another challenge parcel shippers might face is increased demand in conjunction with a shortage of labor (or other resources). Customers were expecting two-day delivery before COVID-19 – that is not the case anymore. Amazon has suspended its two-day delivery promise for Prime members. It is perfectly acceptable for other shippers to relax their commitments, so long as the proper expectation is set with customers.
COVID-19 Impacts Carrier Services
Finally, shippers are not the only businesses affected by the fallout of COVID-19. Carriers too are struggling. The need to keep an entire network running smoothly while package volumes and revenues fall for some routes, while some experience significant increase, is not an enviable position.
As a result, many carriers are modifying their service standards, their surcharges, and even their delivery networks to fit what can generously be called a dynamic environment. We have seen new surcharges applied to international airfreight. We have seen parcel carriers suspending signature service. It is impossible to accurately predict what carriers might change and to which elements of their service.
Stay Informed on Financial Implications for Shippers
Keep up with COVID-19 Transportation Insights for a list of the non-operational changes we're seeing in the transportation landscape. We'll keep this page updated so you can refer back to it as you navigate these uncharted waters.
We don't know what the coming weeks and months will look like, but it is evident that we will face many challenges in the short-term and, likely, many opportunities as the nation and the world recover. Understanding what is happening with your customers, your carriers, and your resources is key to weathering this particular storm.