When you hear the phrase, "burning platform," what image comes to mind?
COVID-19 and our rapidly changing environment has created a burning platform for many brands who now recognize the point of view we have shared for years – as part of your channel strategy, build a direct-to-consumer connection and fulfillment strategy, and own your destiny.
Many brands are focused on how to fulfill in quantity to retail stores to sell their merchandise. The pandemic highlights that sometimes people cannot go to stores, and with exposure to ordering even more online, shoppers may not want to go to a store as often. While this shift will not end stores because shoppers still need or want that experience in many cases, it will increase the speed of e-commerce adoption and its share of retail.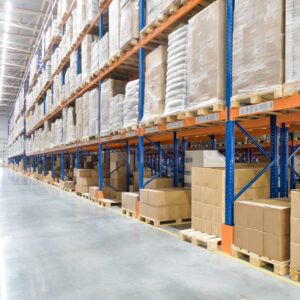 White Paper
A well-thought-out slotting strategy also enables businesses to minimize wasted space and maximize storage capacity within the warehouse. Increase ROI using the right tools, strategy and management plan with successful warehouse slotting.
Download
Optimize Your Distribution Facility to Fulfill Direct-to-Consumer E-commerce Orders
It is up to brands to transform themselves to fulfill direct-to-consumer e-commerce orders – a radical shift from sending case quantities in various sizes and colors to retail outlets for piece fulfillment. Many distribution facilities are not optimized for this type of transformation.
As Helpers, let us help transform your brand roadmap. We can walk you through:
A review of your warehousing and fulfillment options – owned and operated? 3PL? Long-term or short-term leases? What are my capacity options and constraints? What material handling options and warehouse automation need to be installed to facilitate direct-to-consumer fulfillment?
Right sizing your network – what do your customers expect in terms of tradeoffs between fast and free shipping? Where should you locate your operations? What is the impact on inventory carrying costs and what strategy should be employed with SKUs to ensure you are meeting shopper expectations while managing down total cost of ownership?
Preparedness to scale and identify risks – when demand explodes around peak or during a crisis like the COVID-19 pandemic, what risks and constraints are there? Are the systems, tools, processes, and facilities capable of scaling up or down based on demand? What risks are out there that you need to plan for?
Develop a Transformation Roadmap
As Helpers, enVista will map your transformation blueprint with strategy and consulting, through design and implementation. Let's have a conversation and work on building your success together!