Entrusting a freight audit and bill payment to a third party is a decision that should not be taken lightly. In an industry that has seen fraud, embezzlement, bankruptcy and lawsuits, it can be a daunting choice to undertake. However, by asking the right questions, businesses can ensure they have found a trustworthy provider who will provide them with the all of the desired benefits of outsourced audit and payment, including greater data visibility.
Selecting a Freight Audit & Payment Provider
When considering outsourcing freight audit and payment services, there are a few steps to take to mitigate risk in the service provider selection process. Once the provide is selected, a business will have access to well-audited transportation data – an accurate and comprehensive data set that will allow it to improve budget forecasts, optimization and execution and will provide a competitive advantage.
1. Increase due diligence
Gather more information on a provider's financial condition. Insist on audited financial reports and statements. These reports should be reviewed by a qualified financial analyst or accountant within the organization. The business' finance team should be able to provide a professional assessment of the financial condition, liquidity and strength of the prospective provider.
2. Expand the scope of references
Request at least three references from clients of similar size and scope to your organization. Also, investigate with the carriers how promptly and accurately they are paid from the provider. Another good point of reference is whether the provider attends industry conferences and association events – reputable providers don't hide from these activities; they are involved and often lead at these events.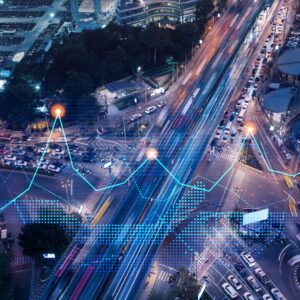 White Paper
Gain insight into strategic vs. tactical sourcing and how placing transportation procurement into these categories can reduce the complexity.
Download
3. Insist on a bill payment process that provides checks and balances
Key steps include:
Recognition of authorized carriers – verification of carriers who are to be paid
Distinct and secure accounts that prevent co-mingling of funds
Limited access to the account – consider a single person for administrative access and a select few with read-only access
Separate individuals involved in receipt and disbursement of funds
4. Include additional terms in your agreement
Include language in your audit and payment agreement that covers what will happen with your funds, the timing of those transactions, separate accounts so there is no commingling of your cash with another of the provider's clients, and corresponding transaction and disbursement reports.
Benefits to Outsourced Audit and Bill Payment
From the Chief Supply Chain Officer to the Vice President, the Divisional Manager and the Transportation Planner, everyone is drowning in a sea of data and in dire need of a lifeboat of information. But before the data can be interpreted, you need to ensure that the data set is clean, accurate and comprehensive. This is where the true value of an audit and payment program comes into play by helping you improve budget forecasts, optimization and execution and providing you with a competitive advantage. Key benefits include:
General Rate Increase Study
No need to rely on announced averages. You will have a comprehensive database with accurate costs at the individual shipment level. You can apply the newly published rates by every zone and weight break to your shipment distribution data and identify exactly what your cost increase going into the next year will be. No averages, no guesses, no random samples.
Network Design Project
Whether you are looking to bring offshore production back to North America or trying to determine where to locate a new distribution center in the United States, the result from your modeling is predicated on the quality of your data. Your transportation costs are baked into your network design. Getting this exercise right is of paramount importance and could have the biggest cost impact on your organization.
"What if…" Analysis
Reliable data will help you analyze your potential promotions accurately. If your data is inaccurate, the negative impact of a promotion will be multiplied.
Conclusion
Proper due diligence when selecting a freight audit and payment provider cannot be overstated. You can execute a sound sourcing program to identify and mitigate potential risk in order to take advantage of the cost savings potential that exists. Mitigating risk through improved sourcing practices and increasing data quality to efficiently run your supply chain is crucial to your company's bottom line.