Now That My Mother and Everyone Else Knows What a Supply Chain Is, It's Time We Fix It
By Dan Avila, Vice President of Sales, Consulting & Automation
Good news: Everyone, including my mother, now knows what a supply chain is.
Bad news: Supply chains have never been more broken.
It took a global pandemic for everyone, including my mother, to understand what a supply chain is and its importance. Being in supply chain consulting for over 20 years, I have been explaining to family, friends, acquaintances and anyone else who would listen what exactly a supply chain is. Most of my explanations would fall on deaf ears as most everyone would simply shrug their shoulders and didn't care. As long as their goods were available at their favorite retail outlets, it didn't matter how goods were planned for, forecasted, manufactured, transported and distributed – as long as they got their products when and where they wanted them. Flash forward to the pandemic and their favorite products are delayed or not on the shelves; everyone suddenly wants to know what this supply chain thing is and why it's broken.
Challenges With Lead Times
One of the key reasons we are not seeing our products on shelves is due to extended and highly variable lead times faced by the sourcing and manufacturing processes. We have all heard of the semi-conductor and other electronic component delays which have gone from a typical lead time of 16 weeks to as high as 52 weeks. There are many causes of extended lead times including raw materials shortages, labor shortages, port congestion, transportation equipment and driver shortages and more. Variable lead times are also a challenge as we may become accustomed to dealing with and planning for extended but at least consistent lead times, but when lead times are variable and inconsistent, we face additional challenges and disruptions. The bottom line here is that each and every supply chain is unique, and we consult our clients on understanding the very specific dynamics that are leading to their specific lead time challenges.
Tactics to Improve Lead Times
Once we have a handle on the root causes of our lead time issues, we can go about problem solving around solutions to reduce lead times and lead time variability. At enVista, we frequently perform global supply chain network studies to help our clients reduce the total time and cost for products to make their journey through the supply chain – all the way from source to consumption by their customers. We have recommended and implemented many tactics to reduce cost and lead times including:
Sourcing shifts
Increases in order frequencies
Collaboration with suppliers
Supply and demand forecasting
Implementing a robust S&OP process
Use of alternative seaports
Shifts in transportation modes
Finished goods inventory stocking strategies
Automation in distribution
Supplier compliance programs
And more
Conclusion
Supply chains are like rivers; when the water is high, everything is smooth. When the water level is low, all we see is disruptions, which are rocks at the bottom of the river. Every supply chain is unique, as are the challenges it faces and the tactics that are used to improve it. We have been living with broken supply chains for far too long. It is time to understand the root causes of the breakdowns and develop very specific tactics to improve our supply chains, especially now that the world knows what a supply chain is and is watching very carefully.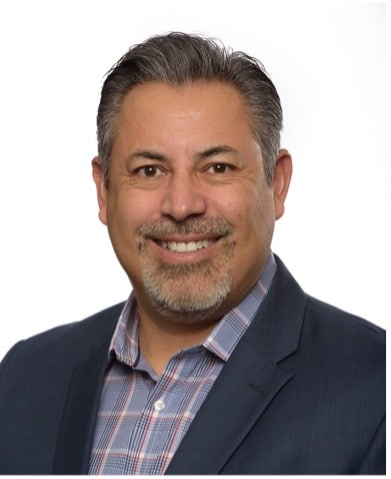 Dan Avila is the Vice President of Sales, Supply Chain Consulting, Technology & Automation at enVista. With more than 20 years of leadership experience in supply chain consulting, Dan has performed or provided oversite on over 300 supply chain engagements. As a hands-on consulting leader, his areas of expertise include end to end supply chain operations, distribution network strategy, distribution center design and implementation, supply chain execution systems and more.