Insight From A Parcel Auditor
As a parcel auditor, I sometimes forget that carriers have a percentage success rate in the high nineties—I'm the one receiving reports that focus on the percentage of their service failures. Considering those failures in terms of dollars, however, can make a substantial difference to a shipper's bottom line. That's why it's important to audit invoices so that errors are caught and you save money you didn't know you were missing.
The Shipper Doesn't Know What the Carrier Isn't Telling Them
A great example of this is when a client partners with an auditor to recover credit for Lost Packages. Having navigated the process of tracking and filing claims on lost packages for a couple of years, I've noticed a theme on this particular audit point: what the shipper doesn't know, the carrier isn't telling them. Whether a shipper spends $200,000 or $2 million dollars on shipping annually, there could be many packages that never receive a final delivery scan.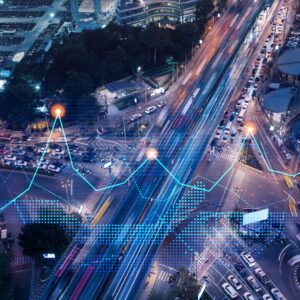 White Paper
Gain insight into strategic vs. tactical sourcing and how placing transportation procurement into these categories can reduce the complexity.
Download
If, for example, a shipper is sending packages to its own store locations, the odds of those lost packages being tracked and reported seem to decrease, especially as seasonal activity kicks up and leaves shippers scrambling to fill orders and get them out the door in a timely manner. Tracking whether or not a package was delivered becomes a task for someone with extra time on his or her hands, and in many transportation departments, that person simply does exist. Therefore, lost packages are reported reactively instead of proactively, and thousands of dollars go unclaimed.
An Audit Partner Can Save You Money
While the carriers have made strides in updating their online claims process to make it appear easy, the procedure can still be a lengthy one that requires research and follow-up. This is no accident because there is research and follow-up needed on the carriers' ends, too. This is function is handled by the carriers' Claims Departments. However, an external parcel audit company can offer you the same dedicated team, providing services ranging from monthly reports of tracking numbers, which have already been investigated for delivery scans, to claims filing and payment follow-up.