In today's market, having strong carrier relationships is crucial to managing your supply chain efficiently and cost-effectively. Shippers should be utilizing their freight audit and payment (FAP) provider to manage and grow these relationships. Having a dedicated team to provide your carriers with direct support is key to building strong relationships with your transportation partners, from implementation and invoice receipt through scorecarding and payment reconciliation. Your freight invoice audit and payment provider should act as an advisor, improving your billing compliance and eliminating payment issues so you can focus on supporting your transportation needs.
Taking a partnership approach to carrier support will drive carrier compliance and build stronger relationships. A great freight audit and payment provider should create reliable partnerships through open communication channels where they solicit feedback and listen to the needs of their customers and carriers. Freight audit and payment providers should want to hear from carriers how they're doing and use that feedback to make them better partners. This can be done through help desk support, formal and informal scorecard reviews, feedback surveys, etc. Flexibility and the ability to quickly adapt to new carrier trends in the market is also critical to building out strong partnerships. Freight audit and payment providers should regularly ask themselves, "how can we build better carrier relationships to enable stronger partnerships with our customers?"
Establish Consistent and Proactive Communication with Carriers
Hosting regularly scheduled calls or reviews to evaluate performance with carriers is key to driving higher performance and implementing improvements. The reviews give all parties (carrier, customer and freight audit provider) the opportunity to address pain points and provide feedback on the partnership. Scorecarding also takes a proactive approach to repetitive billing errors, addressing them with carriers before payments are released and become past due. Improving billing errors ensures quicker processing times and more frequent and accurate on-time payments to your carriers. Closing the gap on what is billed versus what is contracted creates fewer short payments and prevents any payment delays. If your carriers are consistently being paid on time, this creates long-lasting and trusting relationships.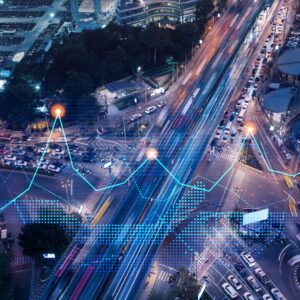 White Paper
Gain insight into strategic vs. tactical sourcing and how placing transportation procurement into these categories can reduce the complexity.
Download
Ensure a Seamless Carrier Payment Process
As a shipper, you should be taking advantage of everything your freight audit and payment provider offers so you can focus on more valuable transportation needs within your company. A good freight audit and payment provider will not only be able to proactively reduce billing errors and improve carrier compliance but also provide your carriers with an efficient and seamless payment process. Utilizing your freight audit provider for payment processing will reduce operational and financial administrative time, as well as automate remittance and reporting detail on a global level. You can be assured that your carriers are being paid on time and in an efficient manner, allowing them to quickly apply and reconcile payments to your account. Having a seamless payment process closes the gap to any payment delays that might hinder your credibility and valuable partnership with your carriers.
Create a One-stop Shop for Carriers to Address Questions
Another key factor in managing strong carrier relationships is providing your carriers with a one-stop shop to address any questions or concerns. Your freight audit and payment provider should be your carrier's first line of support for invoicing and payment processing questions. If you are being bombarded with carrier requests, your freight audit and payment provider is not managing your carrier relationships efficiently. A help desk or outlet to provide your carriers with timely and valuable support is essential to creating reliable and trusting relationships with your carriers.
Enhance Operational Visibility for Carriers
If your carriers have visibility into the status of their invoices and resources on hand to guide them through how to run reports, see payment details, address billing discrepancies, etc., they will be more equipped to proactively communicate any issues and feel confident their invoices will be paid. Your freight audit and payment provider should be able to provide your carriers with individualized screen-share training, video tutorials and other tools to ensure they feel confident navigating the audit platform. Providing your carriers with visibility into your freight audit and payment provider's audit platform allows carriers to get in front of future issues – for example, missing records or invoicing discrepancies. To satisfy your carriers' needs, it is important to allow carriers access to link documentation with the ability to provide comments or other details into potential billing discrepancies. This helps avoid the need to process balance dues and other late payments.
It is crucial for shippers to utilize their freight audit and payment provider to manage and grow strong carrier relationships. The market is constantly changing, this year more than most, and it is key to maintain those strong transportation partnerships for your future success. Your freight audit provider should act as a partner and advisor, building strong, reliable relationships with your carriers that in return make you a better partner as well.
enVista has a dedicated carrier services team that works with over 5,000 carriers through direct support, from invoice receipt to payment. enVista takes a proactive approach with your carriers to address billing discrepancies by utilizing a carrier portal and addressing issues on regularly scheduled reviews. Additionally, our multi-lingual training center and dedicated support team provide your carriers with all the day-to-day support they need. enVista acts as an advisor on behalf of its clients to drive carrier compliance and build stronger relationships.