The U.S. beverage market has significantly changed over the past 30 years, specifically, the beer industry, which is now comprised of more than 4,500 brewers, 3,300 distributors and 576,000 retailers, and generating more than 100 billion dollars annually.
The rapid growth of the beer segment and its many varieties and packages, also known as SKUs, are contributing to what can be described as operational chaos.
The Root Cause
The root cause of this chaos is the consumer. Consumer choice is the driving factor that has beverage producers as big as Anheuser Busch and as small as local craft brewers expanding their portfolios to gain a competitive advantage. The demand for a wider range of styles, flavors and packaging is affecting wholesalers, retailers, brewers and even supply chains.
What steps can companies take to manage this operational chaos?
Solution 1: Get all parties involved.
Managing SKU growth effectively requires true business alignment across departments. The best approach is one that takes a view that includes the broad spectrum of the supply chain—suppliers, retailers and wholesalers, and focuses on short, mid-term and long-range goals. Also consider that consolidation is occurring – distributors are buying distributors; stores buying other stores, etc. Each of these impact how an operation functions and needs to be considered in the overall distribution strategy.
Solution 2: Perform an operational assessment to identify strengths and weaknesses.
Dissecting processes, obstacles and challenges, and putting together a roadmap for improvement and capacity analysis (total volume of packages by SKU) can help pinpoint recommendations for those areas that need improvement. These assessments can also pinpoint areas that can be capitalized on – putting priorities into perspective.
Solution 3: Identify the role of materials handling.
Materials handling systems can be one of the most critical elements of any distribution operations, enabling efficiency and accuracy in both order processing and delivery. As SKU proliferation increases, supply chain managers have to establish more effective methods to manage inventory, which can include applying the appropriate storage mediums and pick floor slotting configuration based on SKU movement/pallet building rules.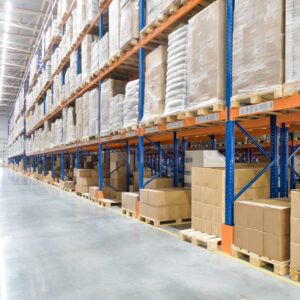 White Paper
A well-thought-out slotting strategy also enables businesses to minimize wasted space and maximize storage capacity within the warehouse. Increase ROI using the right tools, strategy and management plan with successful warehouse slotting.
Download
Solution 4: Implement technology solution upgrades that can exist on the same operating platform.
Warehouse management systems (WMS) and voice to pick solutions have become essential tools for many distributors, but they are often underutilized by beer distributors. Implementing a WMS means having the right product, at the right time, in a space that is appropriately allocated to brands, and packaging velocity, which will, in turn, improve overall customer service, reduce direct labor content and lower inventory carrying costs. In addition to a WMS, upgrading to a voice to pick solution is proven to increase ROI, productivity and accuracy in the distribution center.
Solution 5: Recommend a customer service policy.
No two customers are alike. While every company recognizes the importance of customer satisfaction, often, they have not benchmarked, or followed well-defined policies for individual customers, tailored to their needs. A customer service policy should include how frequently an account should be called upon and serviced, whether it requires a face to face visit (primary and secondary call levels), or a follow up call.
Solution 6: Rethink go-to-market strategies/delivery model.
Rethinking your delivery model and considering a direct to store delivery solution (DSD) is the way to go. It's less expensive for the wholesalers and increases distributor efficiency by 25-30 percent. In addition, a DSD has also been known as an ideal solution for on-premise and off-premise deliveries.
One in particular is enVista's own solution, the Stack Sleeve DSD System. This complete solution spans both warehouse and delivery functions allowing for flexibility of delivering to both route and bulk customers from the same vehicle. The Stack Sleeve solution, comprised of warehouse/delivery equipment and software tools, provides a method of batch picking and loading customer specific stacks and pallets in route stop sequence for delivery.
In conclusion, the beverage industry should expect to see continued growth and embrace it, integrating new approaches along the way and considering the six solutions offered above to manage operational chaos.