Now more than ever, your Office of Foreign Asset Control (OFAC) & anti-money laundering (AML) programs are important to keep your company, employees and your vendors safe from financial penalties and imprisonment. In the early 2000s, federal regulators were busy focusing on the big banks and other major offenders of doing business with OFAC-sanctioned and known money laundering entities and individuals. Newspaper headlines regularly featured the large dollar penalties assessed on financial institutions. Today and over the past five years, however, federal regulators, with help from the big banks, are focused on supply chain companies – particularly companies that are moving goods, selling across borders or performing outsourced payments.
Eliminating Risk Through Proactive Compliance Documentation
Shippers and their vendors need to be current and proactive on compliance documentation. OFAC has made it clear in its "Framework for Compliance Commitments" that non-U.S. companies engaged in transactions with a U.S. nexus should implement risk-based sanction compliance programs. Further, shippers must train their teams on all preventative actions needed to protect themselves from being a party to a violation with bad actors. Similar to OFAC and the U.S.-based sanctions program, other countries touched have their own regulations that you also need to be aware of. It's vital for organizations to do their part in understanding compliance and ensuring vendors and customers do as well.
Recent Case Examples
The following case examples, which include public information from the U.S. Department of the Treasury 2022, highlight risk that can cause monetary harm to organizations and injure their reputations:
Sojitz (Hong Kong) Limited
January 11, 2022: From August 2016 through May 2018, certain Sojitz HK employees acting contrary to companywide policies and procedures ("noncompliant employees") caused Sojitz HK to purchase approximately 64,000 tons of Iranian-origin HDPE from a supplier in Thailand for resale to buyers in China (the "HDPE Trading"). Under the terms of the HDPE Trading arrangement, Sojitz HK paid the purchase price by wire transfer to the Thai supplier upon the supplier's shipment of the HDPE to the Chinese buyers. Throughout the course of the HDPE Trading relationship, Sojitz HK made 60 separate U.S. dollar payments from its Hong Kong bank to the Thai supplier's banks in Thailand, transferring a total of $75,603,411. Each of these U.S. dollar payments were processed and settled through multiple U.S. financial institutions, including the U.S. correspondent banks of the Hong Kong and Thai banks.
Airbnb Payments, Inc.
OFAC Settles with Airbnb Payments, Inc. for $91,172.29 Related to Apparent Violations of the Cuban Assets Control Regulations
January 3, 2022: Pursuant to communications with OFAC, Airbnb Payments conducted a forensic review based on an approved and statistically significant sampling of "Stays" (i.e., traveler lodging provided by Airbnb, Inc. "Hosts") and "Experiences" (i.e., traveler activities provided by Airbnb, Inc. Hosts) transactions involving Cuba. By extrapolating the results of that sampling review to the total transactions processed by Airbnb Payments between September 28, 2015 and March 1, 2020, it was determined that Airbnb Payments processed payments related to 3,464 extrapolated Stays transactions in Cuba by Airbnb, Inc.
S&P Global, Inc.
April 1, 2022: In August 2016, S&P Global acquired Petroleum Industry Research Associates, Inc. ("PIRA"), a U.S. company that provided research and forecasting products and services to over 500 energy and commodity customers in 60 countries. Over the fall of 2016, S&P Global integrated PIRA's business, including its ongoing contracts with JSC Rosneft ("Rosneft"), into S&P Global's operations. Rosneft, Russia's largest oil company, was placed on OFAC's Sectoral Sanctions Identification List ("SSI List") on July 16, 2014.
At enVista, we employ a robust risk-based sanctions compliance program for our customers that covers OFAC, AML and global sanctions screenings. This training program assures that we are doing our part to protect them and the portion of the supply chain we touch.
Are your global freight payments compliant and do you have visibility into their origins and transmissions? Ask an enVista payments expert.
ABOUT THE AUTHOR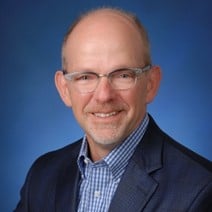 Alvin Givens is a Vice President of enVista's Payment Solutions Group. With over 20 years of experience and as a finance and U.S. Navy technology veteran, he offers a unique skill set where finance meets technology. Givens brings added expertise in complex freight payment and financial processes to further support enVista's domestic and international shipping clients.