On December 18th of this year, the Federal Motor Carriers Safety Administration (FMSCA) will enact new regulations which require drivers to begin use of Electronic Logging Devices (ELD). Currently, many drivers use a paper logbook to record their compliance with Hours of Service requirements. Because these records are easily manipulated, legislation aims to shift those logs to digital.
The ELD rule will apply to commercial motor vehicle drivers. As defined in the statute Commercial motor vehicle means any self-propelled or towed motor vehicle used on a highway in interstate commerce to transport passengers or property when the vehicle—
(1) Has a gross vehicle weight rating or gross combination weight rating, or gross vehicle weight or gross combination weight, of 4,536 kg (10,001 pounds) or more, whichever is greater; or
(2) Is designed or used to transport more than 8 passengers (including the driver) for compensation; or
(3) Is designed or used to transport more than 15 passengers, including the driver, and is not used to transport passengers for compensation; or
(4) Is used in transporting material found by the Secretary of Transportation to be hazardous under 49 U.S.C. 5103 and transported in a quantity requiring placarding under regulations prescribed by the Secretary under 49 CFR, subtitle B, chapter I, subchapter C.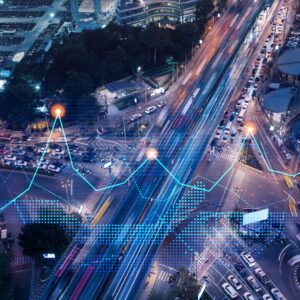 White Paper
Gain insight into strategic vs. tactical sourcing and how placing transportation procurement into these categories can reduce the complexity.
Download
The rule is intended to make a safer work environment for drivers and for others on the road. Use of ELDs will make it faster and easier to accurately track Records of Duty Status (RODS). An ELD monitors a vehicle's engine to capture data on whether the engine is running, whether the vehicle is moving, miles driven, and duration of engine operation (engine hours). During the first phase of the ELD rule, law enforcement can review a driver's hours of service by viewing the ELD's display screen or from an ELD printout.
The ELD mandate was enacted in December 2015 and we have since been in "Phase 1" of the implementation, a transition period. Phase 2 begins this December 18th where every driver must have transitioned away from the paper logbooks and be using ELDs. Existing Automatic On Board Recording Devices (AOBRDs) will be grandfathered into the rule until December 16th, 2019.
The ELD rule applies to most motor carriers and drivers who are currently required to maintain RODS. The rule applies to commercial buses as well as trucks. The rule also extends to drivers who are domiciled in either Mexico or Canada.
Not everyone is beholden to these rules however. The exceptions are
Drivers who operate under the short-haul exceptions may continue to use timecards. They are not required to keep records of delivery and will not be required to use ELDs.
Drivers who use paper records of delivery for not more than eight days out of every 30-day period.
Drivers who conduct drive-away-tow-away operations, in which the vehicle being driven is the commodity being delivered.
Drivers of vehicles manufactured before 2000.
Drivers must retain up to eight supporting documents for each 24-hour period that a driver is on duty. Drivers must submit RODS and all of their supporting documentation to the motor carrier no later than 13 days after receiving them.
If you have questions about ELD compliance and how it will affect cost at your business contact our Transportation strategy experts.