Maximize Transportation Optimization with Proactive Analytics
In part one of this blog series, we outlined how shippers are creating meaningful KPI and modeling those indicators in a business intelligence platform to navigate the impact of COVID-19 on their transportation networks. In part two, we describe ways that shippers are thinking outside the box as they model KPI's in a BI tool to maximize optimization opportunities.
enVista's transportation business intelligence solution is uniquely coupled with a proactive analytics service that pairs a senior-level enVista transportation analyst with large shippers to not only help companies customize their KPI modeling with a BI solution, but also provide proactive network analytics intended to reduce spend and optimize transportation networks.  Over the past month, these account analysts have worked closely with shippers across all verticals and markets to curate BI solutions that help their companies manage their transportation networks effectively during the COVID-19 outbreak. 
At a minimum, these efforts have resulted in comprehensive visibility to the impact of COVID-19 on transportation networks, but in most cases, there have also been opportunities to reduce reducing wasteful spend. After several weeks of these conversations, we're pleased to share with you several ways that shippers are making business intelligence their compass to navigate the transportation landscape and help their businesses succeed.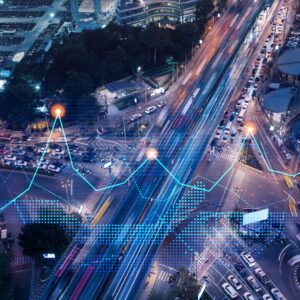 White Paper
Gain insight into strategic vs. tactical sourcing and how placing transportation procurement into these categories can reduce the complexity.
Download
Optimization Assumes "Normal" Has Changed
While crafting KPI, it is important for shippers to recognize that the standard KPI of the past may not be comprehensive enough in a COVID-19 world. For example, enVista's analysts are identifying dozens of instances where FedEx and UPS are billing weekly service charges (pickup fees) to stores that have been closed for weeks. It's important for a shipper to build wide KPI views that provide insight into these types of "normal" charges that don't make sense in our "new normal" reality or they lack the visibility to prompt a simple change that could save thousands of dollars each week.
Use the Data to Take Meaningful Action
In recent blogs, enVista's account analyst team shared recommendations for questions to ask carrier reps and provided "low-hanging fruit" that could reduce the impact of COVID-19 on a transportation network. Those two blogs provide a dozen potential action steps for shippers to take, but it would be a mistake for a shipper to work through that list systematically in an attempt to check every box to maximize savings. Shippers who effectively leverage BI are able to understand which plays to run from the playbook to reduce spend with immediate success.
For example, a large parcel shipper who has eliminated express shipments to customers during the outbreak should be as focused as ever on monitoring expedited spend because continued use of overnight or two-day service levels could point to internal operational breakdowns that may be easy to correct.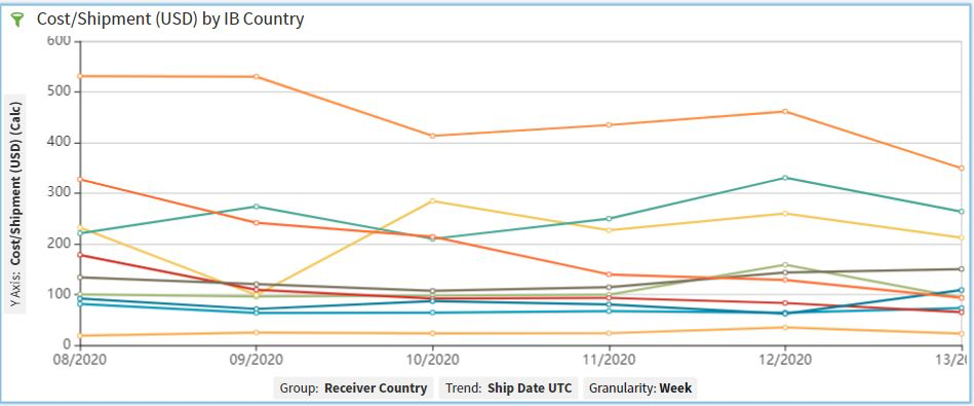 Savings are Savings, No Matter How Small
At the turn of the year, many shippers were turning their attention toward big initiatives like network strategy and systems implementations. The "big rocks" are still as important to turn over as ever, but with some of those projects on pause due to factors like plant shutdowns and cash flow challenges, enVista is hearing shippers vocalize that "savings is savings, no matter how small" more frequently than ever before.
The reality is this: there are opportunities to eliminate wasteful spend in your operation and network right now. Some shippers have a $1M adjustment available to implement now, while others may have ten opportunities each averaging $25k in savings. Once you identify the opportunities to reduce spend, create and execute an action plan and monitor the savings through the BI.
Leverage Your Visibility Partner
Shippers with a trusted visibility partner have an advantage.  enVista estimates that shippers with a proactive transportation business intelligence and analytics partner can reduce savings by up to 5% during the outbreak, especially if that provider is also performing an all modes transportation audit.  Shippers whose partner also provides contract optimization services could see those savings extend into the 10-20% range. 
Now is the time to lean into your trusted transportation partner more than ever before, so if you're looking for ideas on what questions to ask, we've assembled a guide for you to get started. And whether you're an existing enVista customer or not, we are happy to have a conversation with you about how our easy-to-implement transportation spend management solutions can help your business further reduce costs right now.