As we approach Q2 following one of the most historically dynamic years for transportation in history, shippers continue to face unprecedented challenges in the wake of the COVID-19 pandemic. Since March 2020, U.S. ecommerce sales have soared by more than 30 percent as consumers opt to shop online. This shift has accelerated the increase in online shopping, pushing consumers spanning all generations to complete their purchases online. With this surge, transportation capacity has tightened, even forcing carriers like UPS to limit volume and shipping activity during the holiday peak season in an unprecedented move to keep up with demand.
COVID-19 Vaccines Contribute to Tight Freight Market
In addition to an overall increase in demand for online orders, the country-wide distribution of the COVID-19 vaccine has narrowed capacity further. With plans to deliver more than 300 million COVID-19 vaccine doses across the U.S., supply chains nationwide could see the effects in an already-tight market. While vaccines will absolutely affect the capacity of refrigerated trailers, the dry van market could see disruption as medical supplies needed to distribute the vaccines such as syringes, dry ice and bandages take up space as well.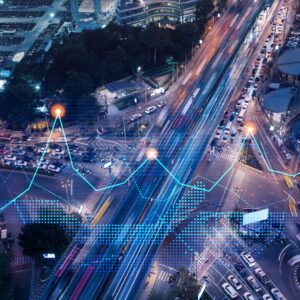 White Paper
Gain insight into strategic vs. tactical sourcing and how placing transportation procurement into these categories can reduce the complexity.
Download
Trucking Rates to Continue to Rise in 2021
While the distribution of the COVID-19 vaccine may cause stress on capacity, many analysts believe the country's immunization will reopen more than just the consumer economy. Organizations that experienced delays in infrastructure, equipment and technology in 2020 due to the pandemic will need to catch up on their capital expense allocations. Additionally, consumer demand and the overall shift in buyer trends from brick-and-mortar stores to online entities will contribute to high rates as well. As a result, analysts believe pricing will continue to rise as supply remains constrained, with truckload (TL) yields to improve between 6 percent and 10 percent with less-than-truckload (LTL) yields increasing 3 percent to 5 percent.
Year-Over-Year Driver Shortage Plagues Supply Chains
The driver shortage, which has been ongoing year-over-year, continues to profoundly affect the supply chain industry as recruiting heavy-duty tractor-trailer and Class 8 truck drivers becomes more challenging. From July to October 2020, the industry has lost upwards of 150,000 truck drivers – a number far steeper than expected. Further contributing to the driver shortage is the 40 percent drop in CDL training due to closures. As of November 2020, about 20 percent of truck schools were still closed and schools that remained open have fewer students graduating due to social distancing measures. This growing deficit continues to contribute to the tight freight market.
What Does This Mean for Shippers?
Because the transportation market is likely to remain turbulent throughout 2021, shippers must take a close look at their overall supply chain network and transportation strategies to reduce risk and waste. From carrier negotiation to network optimization, shippers that rely on LTL and parcel freight can reduce costs by considering a transportation outsourcing model that leverages the expertise of a transportation partner.
Additionally, the key to a successful transportation plan in 2021 is staying in-the-know. Get access to key transportation events and milestones in 2021 that could impact your organization by accessing enVista's interactive transportation calendar here.