How thorough is your freight audit process and what intelligence are you able to glean from your Freight Audit and Payment (FAP) program? Given the complexity of transportation invoicing and the valuable insights that can be gathered from the data captured, it is a critical to have an FAP partner. In today's market, carriers have all of the leverage and are pushing rate increases, peak surcharges and capacity limitations on shippers of all sizes. A strong FAP process is a key element in your transportation and finance operations and can mitigate preventable invoicing errors and ensure data captured across your providers is complete, normalized and ready to leverage for analytics. A freight audit and payment system compliments your current transportation management system (TMS), optimizing your back-end processes and reducing controllable expenses.
What Is Freight Audit and Payment (FAP)?
Why Is Freight Audit Important?
What Is Freight Audit Payment (FAP)?
What exactly is a freight audit and payment (FAP), and what can it do for your business? It is important to know the basics to understand which solution best suits your business model.
FAP is the process of receiving transportation invoices, comparing those invoices against negotiated rate agreements, spot rates or the carrier tariff, and approving the invoiced charges based on client-specific audit requirements. Given the volume of shipments and number of providers a shipper works with, the ability to receive invoices electronically or in various formats is an important capability. Invoices and associated shipment references should be validated against previous loaded transactions to ensure duplicate invoices are not processed. Following a duplicate check, invoice charges should be compared to the customer rate agreement to validate that the base rates, discounts, accessorial surcharges and fuel are all billed accurately. Automating the receipt and audit touchpoints should be core to the service provided, a good solution will include systemic alerts when exceptions are introduced so that only a small percentage of invoices received are reviewed by an analyst.
Another consideration for a freight invoice audit solution is how claims are managed when errors are identified. Most freight audit providers will file claims directly with the carrier on behalf of a customer. Dependent on the provider, some will file the claim and make adjustments before approving the invoice while others will file claims post payment. That distinction is the difference between a pre-audit process and a post-audit process. It is also important to understand how the provider works with your carriers; a good solution will present adjustments to the carrier in advance of payment to reduce the number of balance due or corrected invoices.
For a more advanced audit solution, shippers will often provide manifest or shipment data to match to the invoice received from the carrier. The match process can be used to validate planned shipments are billed in line with the services requested, supplement the reporting data in your FAP solution and also be a data point to enhance a shippers financial accrual process. The FAP solution should also normalize the invoiced charges across carriers, modes and services so that your data analytics solution allows for comparisons across a shippers' network. This data normalization step streamlines KPI modeling and give end users visibility to carrier performance regardless of how an invoice is received. Accurate, automated data capture and normalization are the foundational elements required to streamline the visibility shippers desire from their FAP process.
Following the audit validation, an FAP solution will systemically allocate transportation charges to the appropriate GL or cost center based on the financial rules established. The financial cost allocation will automate the GL process and ensure that costs are recognized based on a client's business logic. Invoices should be aged in the FAP system based on the terms in each carrier agreement so that payments are not released to the carrier until they are due. Most FAP solutions will also offer outsourced payment capabilities and manage the disbursement process for shippers. Payment processing is often a laborious task that requires remitting payments to potentially hundreds of suppliers on a weekly basis. While payment processes can vary, most FAP providers will remit funds to the carriers after receiving the total amount to be disbursed. Some FAP providers offer financing solutions to remit payment in advance of receiving client funding. Capabilities vary considerably across providers in this area, what is most important is that the FAP provider has the controls in place to manage the process, client funds are protected and the solution meets your business requirements.
FAP vendors act as an intermediary between shippers and carriers, which is why finding the right freight audit and payment provider is so critical to the success of your business. A strong partner will streamline your financial processes, provide insight into the data that is captured and support your carriers throughout the invoicing and payment process. Without a strong FAP partner, you are likely leaving money on the table.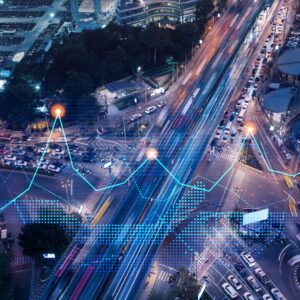 White Paper
Gain insight into strategic vs. tactical sourcing and how placing transportation procurement into these categories can reduce the complexity.
Download
Why Is Freight Audit Important?
Transportation expense is typically one of the highest costs of doing business. The market for transportation is highly volatile and carriers continue to introduce rate changes and complexity to their pricing agreements. Without the visibility to carrier performance and controls in place to manage the activity, there will be overpayments and missed opportunities to optimize cost. While carrier invoicing is mostly accurate, there is still one to three percent of spend that is billed inaccurately. This can add up to millions of dollars in expense annually depending on the size of a shipper. There are also considerable soft savings that result in the process automation introduced from a comprehensive FAP solution. The payment and support processes will improve carrier relationships and ensure cash is managed proactively. FAP solutions can provide greater visibility to carriers and improve working relationships by supporting them with their own invoicing challenges. Introducing self-service carrier portals and process automation helps carriers get paid more accurately and on-time.
Most importantly, the business intelligence that can be gleaned from the data captured in an audit process provides significant insights into additional cost saving and efficiency opportunities. FAP is the source of rich, granular transportation and financial data. Coupling an automated audit and payable process with transportation business intelligence provides shippers with increased visibility and actionable data. A strong BI platform will provide proactive insights into cost drivers, network and optimization opportunities. The savings generated as a result of the data analytics often is significantly greater than the savings generated from the audit process.
Choosing an FAP Service
While there are many considerations for a good FAP solution, the areas below are important points of reference when evaluating a potential partner:
How automated is their processing?
Do they have the ability to rate all transportation modes and globally?
How are claims or adjustments managed?
Who files for claims when there is an invoicing error?
What data cleansing and normalization processes do they have in place?
How is data presented to an end user?
What reporting and business intelligence capabilities do they have?
How are analytics supported by the freight payment software?
How do they interact with our carriers?
What does the support structure look like?
Can they integrate with client systems for a match process, AP processing or EDW extracts?
When considering outsourcing your transportation payment function, a few questions you should keep in mind include:
How is GL coding completed and at what level of detail can costs be allocated?
Do they support accrual reporting processes?
How are payments managed, are my funds co-mingled with other customers?
What controls and certifications do they have in effect for payment processing?
What payment options do they offer, is there a financing opportunity?
Understanding what to look for and the benefits of an FAP program are key. While there are many options, the levels of service and capabilities vary widely by provider so do your due diligence on the solutions available in the market.
Get Started with FAP Today
If you have questions or are ready to get started with implementing a FAP into your business, contact us today. Let's have a conversation.TM