Re-evaluating Your Product Lifecycle Management Strategy
For more than thirty years, legacy Product Lifecycle Management (PLM) solutions have focused on only one segment of the product lifecycle: capturing product concepts and designs, documenting tech packs for approval, and ultimately, facilitating the handoff to manufacturing. As purpose-built, stand-alone PLM solutions, they met those requirements well.
Despite common agreement that PLM was the key enabler for almost every retail process, achieving a quantifiable return on investment (ROI) has been challenging. With extensive integration required to other systems and processes which led to long and costly implementation timelines, many PLM transformations fell short of original expectations.
While today's PLM solutions still deliver upon the original focus, many PLM solutions have expanded to include a more robust end-to-end vision beyond the handoff to manufacturing. Technology enables these solutions to now more closely and easily connect to the people, processes and systems that comprise the rest of the enterprise.
If you haven't recently evaluated your PLM processes and technology, below are several compelling reasons why you should re-assess your PLM needs in 2020.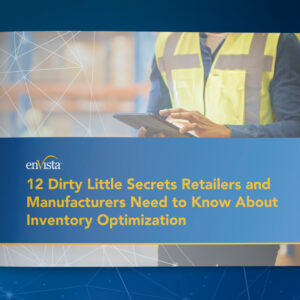 White Paper
Get the low-down on the secrets retailers and manufacturers need to know about inventory optimization.
Download
Leverage New Capabilities
PLM solutions' new capabilities accelerate the development of on-trend products, fueled by consumer insights, while continuing to enhance collaboration, reduce costs and provide a single source of truth for product data across the enterprise. The ubiquity of cloud-based solutions and vast improvements in next-generation technologies, coupled with the availability of simpler, less expensive integrations, are the critical enablers of these benefits:
Develop the 'right' products – Advances in machine learning and big data have simplified the gathering and analyzing of customer feedback. Aggregating and presenting these inputs in a tangible manner has enabled better decision-making to determine which styles are most likely to be successful.
Integrate data more easily across the enterprise – Today's PLM technology generally leverages simpler, more cost-effective integration options, enabling better, more timely decision-making for each step in the supply chain.
Improve collaboration and decision sharing – Providing real-time information, regardless of role or location, throughout the development lifecycle, improves collaboration and decision-making.
Promote Transparency
Leverage enterprise data within PLM to improve visibility throughout the supply chain and decision-making at each step in the product lifecycle.
Monitor and control – While older PLM solutions provide the means to establish and track performance against milestones, the presentation of the data can be rigid. Updated reporting capabilities, including dashboards, can simplify the identification of trends and roadblocks across categories and the entire product portfolio.
Mitigate risks – Better structured PLM data allows retailers to quickly identify products where sources/locations are at risk due to political, social or economic factors. As a result, retailers can quickly react to these factors by adjusting pricing, re-factoring assortments or modifying timelines.
Optimize investments – Increased visibility into costs, cost components and improved customer-based metrics on the perceived value of planned styles improves sourcing and pricing decision-making.
Promote sustainability – Social responsibility has become an important decision criterion for customers and a frequent differentiator in marketing materials. Today's PLM is positioned to support not only sustainability efforts but also the documented results of those efforts.
Support Organizational Agility
Enable the organization to better focus on value-added activities. Today's PLM solutions – processes and technology – provide an improved user experience and contribute to the enabling of teams to focus on activities that make a difference to retailers' top and bottom lines.
Work smarter – Integrated data enables users to do their work in one place. Everything they require to execute their day-to-day tasks is in a single solution, eliminating the need to open multiple applications and reports.
Optimize team efforts – Integrated cloud-based solutions, enterprise-wide and even global access to the information, and well-designed processes and workflows have enabled individuals to spend less time tracking and monitoring information and more time focusing on value-generating activities.
Enable upstream digital transformation and embrace digital creativity – From Adobe Illustrator plug-ins, 3D prototyping, and virtual storyboarding to digital fitting, today's PLM solutions are an integral part of blue-sky concept meetings, vendor check-ins and fit sessions. Information can be captured and shared as decisions are made.
Keep Pace with the Retail Market
With constantly changing customer desires, inconsistent trade policies and technology evolution, understanding and leveraging next generation PLM thinking, processes and technology is critical to keep pace with the retail market.
Follow us throughout the year as we continue our series on why 2020 is the time to re-evaluate your PLM strategy.