In today's competitive retail environment, retailers are spending more and more time trying to give shoppers reason to choose them. For retailers hoping to edge out the competition, one differentiator can be offering ship from store or pick up from store. The ability to pick up orders from the store offers a new convenience for online shoppers that saves time and money by eliminating shipping costs and long wait times. For retailers shipping orders from stores, there are similar benefits for the consumers including shorter shipping times and potentially reduced costs. Certainly, shoppers benefit from retailers that provide these two options, but retailers must also be aware of potential negative effects on in-store associates and shoppers.
Challenges of Ship from Store and Pick up in Store
Store pick up and ship from store are fairly new concepts, and retailers are still working out the kinks. Many retailers are offering these options for the first time this year, and it is resulting in a major change for in-store associates. These individuals have had a single priority – the customer that is in front of them – for decades. Now they are being tasked with balancing in-store customers and fulfilling online orders. The key is teaching associates to do this without negatively impacting customer service for any shopper.
Below are four potential challenges to consider while balancing in-store and online customers to remain competitive in the omnichannel retail market.
Order Allocation Adjustments
The biggest adjustment from a supply chain perspective will be made to order allocation. Retailers will need to optimize stock levels using both expert advice and analysis in order to fulfill orders from stores. Retailers might want to consider not selling items from the sales floor for several reasons. First, packaging might not be uniform compared to other online orders. Second, these items may have been heavily handled by customers resulting in wrinkles or stains. Separate stock should be kept off the sales floor in order to provide fast fulfillment that doesn't remove stock from the floor.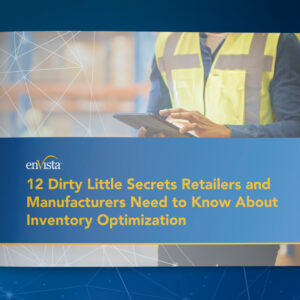 White Paper
Get the low-down on the secrets retailers and manufacturers need to know about inventory optimization.
Download
Impact on Customer Experience
Methods should be put in place to ensure customer experience does not diminish in-store when ship from store and pick up in store are put into place. Despite modified or expanded store fulfillment practices, retailers should work to ensure customer experience is not affected. In order to achieve this, significant planning and training will have to be utilized. An analysis can be conducted to determine how customers are engaged prior to implementing strategies and should include how customers actively engage with store associates, how long it takes them to receive assistance, how different departments utilize associates and more.
Adequate Staffing
Retailers must ensure each store is properly staffed to support in-store fulfillment options alongside target customer service levels. Understanding traffic patterns at the store level and anticipated traffic and demand patterns will be vital. It may make sense to only offer in-store pick up at certain store locations based on demand and the ability of store associates to fulfill on premise. It might also make sense to only offer in-store pick up during periods when associates have more time to service varying customer requirements, such as during the week. If in-store pick up is ongoing, additional associates may need to be hired.
Time Allocation and Training for Store Associates
The biggest adjustment for store associates is time allocation and training. Standardizing practices, communicating expectations and training associates about when and how to fulfill online orders is critical to maintaining customer service levels. Associates will likely need to learn to balance helping in-store customers with fulfilling online orders if there is not a single person dedicated to the task. Scheduling adjustments will likely need to be put in place to ensure there is enough staff to complete all tasks without diminishing customer service. Some new training tactics will play a large role in ensuring ship from store and pick up in store goes smoothly and both new and existing associates will have to adjust how they manage their time.
While offering ecommerce customers the option to pick up from store or have their order shipped from a store brings about some challenges, the bigger story for retailers is the opportunity. Retailers can use this as an opportunity to convert resources and wasted space into better working capital while reinvesting in the overall customer experience. This differentiation will give retailers a leg up in the competitive omnichannel retail market.