For much of their history, businesses have used customer relationship management systems (CRM) as nothing more than a digital contact repository with no real touchpoints. Companies that knew they needed to keep up with the speed of innovation knew that they had to digitize their contact database, but it was done with no real end in mind. But with recent innovations, when a business is properly utilizing CRM, it is allowed to reach its full potential. With a plethora of additional features and services added over the last several years, CRMs bring a return of investment (ROI) of $8.71 for every dollar spent. This makes CRM a must have for any business in today's customer-focused marketplace.

What Are the Benefits of a CRM?
Successfully implementing a CRM can provide benefits in a variety of ways for an organization.

Sales
Using CRM as a tool helps gain a more complete view of the customer. A CRM can also improve integration points with solutions the sales team already has familiarity with, such as Outlook.

Mobile
Many CRM applications are now available for phones and tablets – this is becoming a critical component for sales representatives who access customer information and perform tasks at times when they are not at their workstation.

Collaboration
When each team has access to the same customer data system and previous touchpoints they can tailor their efforts to deliver the best possible customer service experience.

Field Service
Field Service capabilities in CRM gives companies the ability to manage a mobile workforce and deliver products and services to the clients' location.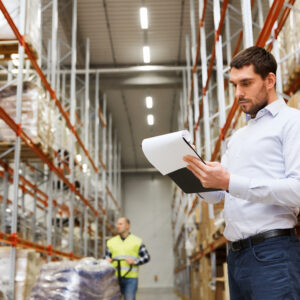 White Paper
Make the most of Microsoft Dynamics 365's Advanced Warehousing module and gain insight into the hidden treasures to unlock value.
Download
The Case for CRM
Companies see the benefits of these features in a CRM in three main ways: increased revenue, operational excellence and visibility, and increased customer satisfaction. Because CRM allows for personalization amongst customer touchpoints overall customer acquisition efforts are aided which leads to a return on customer investment. CRM also provides the opportunity for cross-selling and up-selling to customers. Equally important for many organizations, is the effective use of a CRM to improve forecasting accuracy, which gives executives a more complete and accurate picture of the opportunity pipeline.
CRM also aids businesses in achieving operational excellence by streamlining and automating customer contact. The software can provide a number of key performance indicators (KPI) that will help the business work toward operational excellence. These include: order fulfillment cycle time, percent of orders on time, percent of orders returned, customer complaints, and average response time to queries.
According to the 2012 customer service report by Echo Communications, three out of four people have said that they have spent more money with a business thanks to a history of positive customer experiences. It is no shock then that CRM provides a huge benefit to companies because of how they help increase customer satisfaction. CRM helps organizations determine the unique requirements of customer segments and adapt to changing customer needs and market trends. With the detailed logs of customer interactions and any potential complaints or questions that may come, businesses are able to resolve them in the quickest possible way. Because of this, CRM has shown to increase customer retention rates by up to 27 percent.