8 Winning Strategies for Shippers Challenged by Volume Caps
"Christmas in September" doesn't quite have the ring of another familiar phrase, but it's one that every shipper in 2020 may resonate with as they confront the inconvenient reality that peak season is well underway in this unprecedented transportation landscape. If reducing the impact of peak surcharges from UPS, FedEx, USPS and almost every other notable parcel carrier wasn't complicated enough, it's now become clear that volume caps will also plague all shippers this holiday season – retailers, manufacturers and distributors alike. These volume caps, which vary from shipper to shipper, are going to significantly impact shippers' ability to fulfill typical peak volume unless adjustments are made to their network or they shift their consumers' holiday buying patterns.
Here are 8 ways shippers can alleviate the impact of holiday volume caps placed upon them by their carrier:
Retail
Shift Consumer Holiday Buying Patterns ("Flatten the Demand Curve"): While the historic trope of parents' last-minute holiday shopping will likely not change in aggregate, shippers have the opportunity to be transparent with their customers about how this holiday season truly is different. This can look like a shipper sending an email to their customer list letting them behind the curtain of the retail industry by alerting them that no retailer will be able to fulfill last minute holiday orders. This can be followed up by a marketing campaign, promotions, or sale incentivizing consumers to do their Christmas shopping now. If your company does not use this strategy, your competitor will – and they will win a segment of the market that may have been yours in the process.
Buy Online, Pick Up in Store (BOPIS): This is one of the most lucrative opportunities shippers can leverage this holiday season to avoid peak season surcharges and capacity constraints entirely. Shippers who can leverage their Order Management System (OMS) to incentivize customers to pick up their orders in store have the ability to materially reduce parcel shipment volume. Depending on the options within your OMS, some shippers may consider the extreme of removing shipping options for customers who live near a store to leave in-store pick up as the only option. More conservative retailers may choose to simply incentivize the BOPIS option with a discount at the time of purchase for selecting this option.
Evaluate All Carrier Options: Not all carriers are restricting capacity across the board. For example, the Postal Service may provide a backup option for many shippers needing to ship packages in a pinch. If you're going with this option, you're taking your chances on an extended time in transit…but a package in transit is probably better than a package on a shipping dock.
Fulfilled by Amazon (FBA): While Amazon is taboo amongst many retailers, it may serve as a life raft for some shippers this holiday season. According to CNBC, Amazon now fulfills 66% of its own shipments, and it is unlikely UPS or USPS will levy their peak season surcharges or volume caps on the largest ecommerce shipper in the world. All this to say, fulfillment by Amazon represents a potential haven for retailers away from peak season surcharges and volume caps.
Negotiate Capacity with Your Carriers: If shippers have an arrow in their quiver that might hit the mark in terms of a concession carriers are looking for, it doesn't hurt to try (even if it's not likely to work). If a shipper is projected to be severely impacted by volume caps, higher costs might be worth it.
Wave Goodbye to Free Shipping and 2-Day Shipping: Many shippers are beginning to realize the fight to compete with Amazon's widespread fast and free shipping is a losing battle. This is especially prevalent with shipping costs increasing due to peak season surcharges and UPS and FedEx no longer honoring service commitments. Shippers need to strongly consider removing free shipping options or, at the very least, increasing the threshold by which customers obtain free shipping (i.e., instead of "Spend $50 or more," implement "Spend $100 or more," depending on product pricing).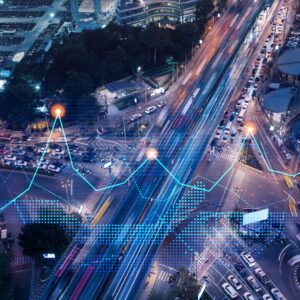 White Paper
Gain insight into strategic vs. tactical sourcing and how placing transportation procurement into these categories can reduce the complexity.
Download
Manufacturing & Distribution
Ship on Your Own Accounts Only When Necessary (Collect Shipping): While it may be more expensive to ship based upon a retailer's contract, the benefit would be found in those shipments not counting towards a manufacturer's volume cap.
Accept the Volume Caps in Exchange for Peak Surcharge Discounts: This is the flip-side of a recommendation presented to mitigate the impact of peak season surcharges. As carriers are levying multiple negative cost and volume initiatives going into peak, there may be room for shippers to say, "I will accept these volume caps, but I need you to help me out on some of these peak season surcharges." Carriers build discounts into their budget for peak season surcharges, so they are worth asking for.
Move Capacity to a Willing Carrier Partner: See #3 in the "Retail" section. Fortunately, this is one of the strategies that overlaps.
Mitigate the Impact of Volume Caps this Holiday Season
At enVista, we are mitigating the impact of the volume caps the major carriers are implementing this holiday season. Let's have a conversation.TM