Are you in the middle of a software evaluation and thinking, "What is the probability that the vendor(s) we are considering will be acquired? If the software vendor is acquired, will the solution we select still exist?"
Three to five years ago, vendor consolidation in the supply chain execution space was rampant with most acquired solutions being phased out in place of the vendor's flagship solution.
Today, the supply chain execution space if very mature and established with recent acquisitions focused on adding complimentary solutions, not eliminating competitors. Manhattan has acquired Logistics.com and Avant while HighJump Software has acquired Pinnacle Transportation.
Rumors of vendor consolidation amongst the main solution providers (Manhattan, HighJump, and RedPrairie) are generally rampant around the end of the quarter, when companies are making key buying decisions, and losing vendors may be tempted to spread fear, uncertainty and doubt (FUD) about one of their competitors.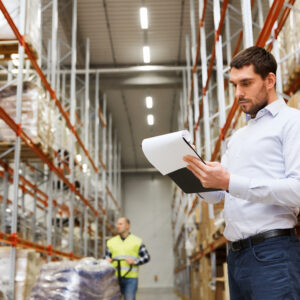 White Paper
Make the most of Microsoft Dynamics 365's Advanced Warehousing module and gain insight into the hidden treasures to unlock value.
Download
The reality that one of these main vendors would acquire one another doesn't make sense for several reasons:
Two of the three vendors are owned by venture capital/inventment firms that are most likely waiting for the appropriate time to issue an IPO. These entities could add a competing vendor into their portfolio of solutions, but most likely not consolidate the organizations together.
These vendors are not niche players by geography, industry segmentation, or technology platform. Customers will generally evaluate two of the three at a minimum during their evaluation and the idea of now having to work with a solution provider that you didn't originally select will be a tough pill to swallow, especially when the acquiring vendor will want you to either renew your maintenance or convert to their flagship solution.
Each of these vendors has a full suite of solutions in their portfolio, thus making the holistic acquisition that much more challenging and costly for the acquiring vendor.
What is still a likely scenario is the prospect of an enterprise software vendor adding one of these solutions to its suite of software solutions:
INFOR has many software solutions for ERP, WMS, and TMS modeling and while they have released a 2008 version of a consolidated WMS solution between recent acquisitions of EXE and Provia, adding one of the top three vendor soluitons could happen, especially to take advantage of missing solution components like labor management, slotting, or third party billing.
SAP and Oracle have a suite of WMS solutions in place, but in recent evaluations, they still lack the advanced functionality that these top three best of breed providers offer; an acquisition could help solve this.
What about Microsoft? Their Dynamics solution is actively competing with SAP and Oracle as a HOST and Manufacturing application, but they have no supply chain execution suite to speak of. An acquisition of one of the top best of breed providers developed in a Sequel Server database and Microsoft platform could be a nice compliment.