Proactive Shippers Are Asking These Questions to their Carrier Reps
Carriers across all modes are changing the rules of engagement in response to COVID-19. Freight carriers from global forwarders to LTL providers are introducing COVID-specific surcharges. Parcel carriers like UPS, FedEx and DHL are suspending guaranteed service commitments and refunds. Many of these policy adjustments are understandable as carriers face tremendous stress to their operations.
For example, as consumer demand shifts toward e-commerce in response to the Coronavirus, retailers and their suppliers have made significant adjustments in their own network operations that in turn disrupt parcel carrier operations significantly. These shifts couple with other factors like supplier output disruptions in affected regions to adversely impact every shipper as their carrier partners struggle to adjust to the new normal.
Reduce the Impact of COVID-19
As carriers change the rules of engagement, the challenge for every shipper is to be impacted as minimally as possible. Last week, enVista's transportation analytics team reached out to customers to ask what impactful actions they had taken in response to COVID-19 that could be shared with other shippers struggling to navigate the crisis.
The most common response from enVista's customers was to share a meaningful question that had been posed to that shipper's carrier representative. In this blog, we share those questions with you in hopes that by posing challenging but meaningful questions to your own carrier reps, you can achieve material spend reduction that may not have been possible had you not posed the questions.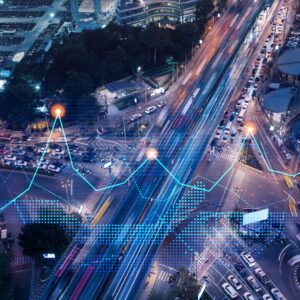 White Paper
Gain insight into strategic vs. tactical sourcing and how placing transportation procurement into these categories can reduce the complexity.
Download
1. Will you hold my parcel billing discounts in the highest revenue tier?
Some shippers have seen short-term stability or even increased volume in response to COVID-19, but many have seen volume drops or are anticipating volume decreases in the weeks to come. If you find yourself in the latter position and have revenue tiers built into your parcel pricing agreement, ask your carrier reps if they will honor holding your billing discounts in the highest revenue tier available in your contract until the COVID-19 disruption is in the past. If UPS, FedEx and DHL can give themselves an advantage by suspending service guarantees, it seems like a fair request for shippers to ask for the same act in good faith from their carrier partner.
2. Will you reinstate my right to file for service failure credits?
If you are a parcel shipper with guaranteed service refunds (GSR) or money-back guarantees (MBG) built into your carrier agreements, then you likely know that these guarantees are no longer being honored by the major carriers in light of COVID-19. Many carrier reps have put themselves in a tough position because they have made claims to their clients that service is not expected to be disrupted in the near-term, which begs the question: "then why are you suspending service guarantees and will you reinstate my right to file for credits on late packages?"
Best case scenario, your carrier rep says "OK, we can do that." Worst case, you have the opportunity to ask a follow-up question: "I recover [insert amount] in credits against late shipments each month, so how do you plan to make me whole?"
3. Will you extend my payment terms?
enVista is seeing shippers have significant success when asking their carrier partners to extend payment terms with a grace period of 15 or even 30 days depending on the size of the carrier and leverage of the shipper. In a season where cash flow is critical, this is a low-risk, high-reward option as long as the carrier is not asking for concessions in return.
4. How will COVID-19 impact my billing cycle?
Particularly for freight carriers in the truckload, LTL, ocean, air and rail spaces, enVista is seeing material delays in billing. The delays will likely not be significant enough to impact a shipper's ability to pay their carriers within terms, but it could limit a shipper's visibility to their spend (or projected spend) at a time where timely visibility is critical. Understanding how COVID-19 is projected to impact carrier billing cadence could help inform projected operational visibility and transportation finance accruals.
5. How will you notify me if new surcharges or pricing changes are introduced?
New carriers surcharges are being released without much transparency or fanfare, often in hidden nooks of carriers websites and in the midst of lengthy PDF notices. Asking your carrier how you will be notified could not only help ensure that you gain visibility, but also give you a paper trail that you can use as a point of reference if your carrier partner does implement a surcharge in the future without notifying you in advance.
Best case scenario, this could be used to ask for a waiver on the first few weeks of surcharges where no advance notification took place.
6. What is your plan to help offset a flux in customer appeasement costs?
As carrier service performance declines, shippers will inevitably be faced with unhappy customers who customer service teams will be tasked to appease. In many cases, this means increased cost to the shipper in the form of refunds, replacement products, secondary shipping costs for replacement products, and future credits, among other solutions. Especially if carriers are unwilling to budge on some of the earlier questions around revenue tiers and guaranteed service, this is a fair question to pose from the perspective of good faith in the context of a partnership: "how are you going to make me whole?"
Evaluate Your Priorities to Determine Best Course
This list of questions is not comprehensive, but we trust that it will be a productive starting place. We recommend that you prioritize which questions will have the biggest impact on you if answered favorably and that you ask them in that order. If cash flow is critical, then start by asking for payment term extension. If shipment volume is declining and your negotiated revenue tier is at risk, then start by asking for discounts to be honored at the highest tier. It isn't likely that you will "win" on every question, so it's important that you know your highest priorities as you enter these conversations.
Reduce Transportation Spend and Optimize Operations
As you navigate these discussions with your own carrier reps, please keep enVista informed about the outcomes. We also welcome the opportunity to have a conversation with you about how to reduce transportation spend and optimize operations through our suite of easy-to-implement cost-saving services: invoice audit and automation, contract negotiation and optimization, transportation intelligence, and network analytics and optimization. 
Whether you are a current enVista client, a prospective customer, or a supply chain professional seeking helpful information and strategies in a time of uncertainty, we are all in this together and enVista is here to help in any way that we can.