5 Things We Know About COVID-Related Surcharges from Carrier Billing Data
Carriers released a flurry of COVID-related surcharges and pricing adjustments in March and April. International forwarders led the charge, with cross-border ocean and air cargo carriers following suit toward the end of March. By the first week in April, freight carriers across the globe had implemented similar surcharges, most being structured at a specified per pound or per kilo rate. The major US-based parcel carriers rounded out the trend, opting first to suspend guaranteed service before announcing COVID surcharges on a subset of international shipments.
While most of the new surcharges were announced in March, many of them didn't take effect until April. As invoice data for the corresponding shipments start to become available, enVista is analyzing the data to help shippers understand and navigate the charges. In this blog, we'd like to share several takeaways that every shipper can use to analyze and plan for their exposure to COVID-related surcharges.
1. Air and ocean freight are being more heavily impacted by COVID-related surcharges than any other transportation mode
Less than 1% of total freight invoice costs that enVista received in March and April are COVID-related surcharges, but the number approaches 2% for ocean and air cargo moves, which can either be seen as significant or insignificant depending on your perspective. Air forwarders and carriers including Ceva Logistics, RCS Logistics, FedEx Trade Networks, UPS Supply Chain Solutions and DHL Global Forwarding have all begun to invoice these new charges for April shipments. On the ocean front, forwarders and carriers including Hapag Lloyd, Expeditors, Maersk, and Evergreen have all begun billing the new surcharges. Outside of ocean and air freight, express and parcel carriers like DHL, FedEx and UPS are billing similar charges, though the impact is too early to quantify. In more isolated situations, ground freight carriers including LTL and Truckload providers have followed suit.
Percentage of COVID-Related Surcharges by Transportation Mode
| | |
| --- | --- |
| Transportation Mode | % of COVID-Related Surcharges |
| Air | 29.8% |
| LTL | 0.3% |
| Ocean | 67.5% |
| TL | 2.2% |
2. Carriers are not making it easy to identify COVID-related surcharges, either intentionally or unintentionally
By enVista's count, carriers have found more than 80 unique ways to bill COVID-related surcharges. enVista is working rapidly to normalize these charges for customer reporting as new charges are released, but in the meantime it's safe to assume that the corresponding charge types are being categorized in the following ways:
"Emergency" – Two-thirds (66%) of COVID surcharges are categorized with some variation of the word "emergency", which is in line with the word choice used during many of the carrier announcements. As you analyze charge-level freight data to determine the impact of the new surcharges, "emergency" charge types that popped up after February are a good starting place.
"Peak" – Over 27% of the new charges are being billed as "Peak Season Surcharges", which similar to the 'emergency' word choice is in line with many of the carrier announcements related to these charges. For large UPS small parcel shippers, "peak surcharge" is also how UPS is categorizing the fee.
"COVID" or "CV" – Just 7% of identified Coronavirus-related surcharges include the word "COVID" or some iteration of "CV", typically coupled with a "19" (ex: "CV19" or "CV-19"). No charges billed through enVista contain the text "Coronavirus" or even "virus" anywhere in the description.
3. Clear geographical and lane-based trends are emerging
Intra-EMEA or North American moves represent a relatively small percentage of COVID surcharges to date. Each company's network strategy will dictate the impact of the surcharges, but for shippers importing air and ocean freight to the United States, the top ten APAC origin countries contributing to COVID-related surcharges across enVista's customers are (in order): China, Hong Kong, Taiwan, Singapore, India, Bangladesh, Vietnam, Japan, Cambodia, and Korea. EMEA countries with high rates of COVID-related surcharges moves inbound to the US include Germany, Spain, Great Britain, and the Netherlands.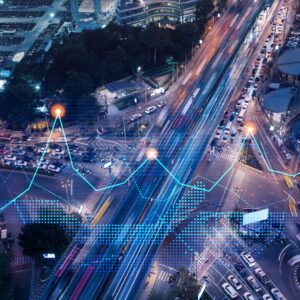 White Paper
Gain insight into strategic vs. tactical sourcing and how placing transportation procurement into these categories can reduce the complexity.
Download
4. The impact of COVID-related surcharges is nearly double in April what it was in March
By the middle of April, the average weekly cost impact of COVID-related surcharges was anywhere between 1.5 to 2 times any seven-day period in March. As billing data emerges for April shipments, enVista projects that on average, shippers eligible for these new surcharges will need to accrue for COVID-related surcharges at double the billing rate for March in order to be conservative.
5. Shippers must have an audit in place to manage COVID-related surcharges ahead of payment
Why are enVista customers disputing or delaying payment on more than 40% of billed COVID surcharges to date? Because carriers are billing the rates incorrectly, duplicating charges, missing critical documentation, and not providing clarity around the rate structures. Shippers who are paying as billed or do not have a freight auditor who is focused on these new surcharges are over-paying for freight as a result.
Access and Analyze COVID-related Surcharges
enVista is working to make it easier for shippers to access and analyze COVID-related surcharges. enVista's myShipINFO reporting customers can start with a Freight Line-Item Detail report or reach out to their Client Services contact for targeted visibility to COVID-related surcharges. Meanwhile, enVista's data normalization team is working to create even simpler ways to evaluate the corresponding data in the days to come and proactive analytics customers (with a dedicated account analyst) will receive curated reporting based on a detailed analysis of COVID-related charges.
If you are not an enVista a customer, our mission is to help shippers reduce transportation spend and optimize operations amid COVID-19 with our suite of easy-to-implement cost-saving services: invoice audit and automation, contract negotiation and optimization, transportation intelligence, and network analytics and optimization.  Let's have a conversation.