Why companies need to consider implementing traceability into their supply chains
Food traceability has gained traction in supply chains, as consumers are becoming increasingly concerned with the origin and quality of the products they consume. In an effort to create a more digital and traceable food system, the FDA has announced a blueprint for the New Era of Smarter Food Safety initiative. With this initiative will come new regulations and processes, and the more you prepare your business for these changes, the better off you will be. In this blog, we will break down the FDA's announcement and the implications it will have for supply chains in the coming years.
What to Expect
While the FDA has not announced specific requirements or timelines for the food safety initiative, the more you prepare your company now, the easier the transition will be when the time comes. Read on for a sneak peak of what the New Era of Smarter Food Safety initiative will entail.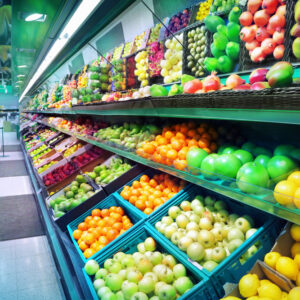 White Paper
Today's supply chain information and transactions are traded at lightning speeds making electronic communication standards more critical.
Download
The Foundation
The FDA plans to develop foundational components for traceability during the beginning stage of the initiative. Along with standardizing Critical Tracking Events and key data elements, it will also expand traceability to cover the broadest range of commodities. These changes will create more consistent standards for what food traceability and safety should look like across industries.
Codes and Regulations
Most notably, as part of the New Era of Smarter Food Safety, the FDA will actively participate with U.S. and International regulatory bodies, such as GS1 and Codex, to establish traceability regulation. This is a big step forward, as these organizations have been creating standards for traceability for years, and the FDA will now be promoting those standards.
Tech-enabled Traceability
New technologies will be the cornerstone of the New Era of Smarter Food Safety. The FDA plans to highlight the benefits of these technologies to food industries as well as other non-traditional stakeholders, such as the finance, technology and insurance industries, in order to incentivize adoption.
What This Means
With this long-term plan in place, traceability is going to be a top-of-mind focus for the FDA over the next decade. In order to stay ahead, you should consider implementing traceability into your supply chain now. Weaving traceability processes and technologies into the fabric of your supply chain will ultimately set you up for success in the future.
enVista Can Help
Creating a traceable supply chain can seem daunting and costly, which is where a strategic supply chain partner comes into play. Our team has deep expertise in implementing traceability programs that are in compliance with GS1 standards, having fostered success for a large, top five U.S. restaurant chain. Our expert consultants stay on top of industry trends and FDA regulations in order to remain compliant and technology-focused, while ensuring a reasonable ROI and creating a supply chain that is future-focused but does not break the bank.
Read more about the advantages of a food traceability system or how to validate data for better supply chain traceability.