Fully Understanding the Benefits of Traceability in the Food Industry
A food traceability system enables a company to track food through all stages of a supply chain. There are many advantages of traceability, including:
Increased food safety
Better quality control
Better inventory visibility and tracking
Financial risk mitigation
Better customer service
Better ability to meet consumer demand
Mitigating product recalls
Keeping track of harvest locations and dates
As with any investment, it is important to fully understand all the benefits of before making the commitment. In this blog, we will examine a few of the indirect benefits of food traceability, which can greatly assist an organization.
1. Improved Supplier and Distributor Metrics
Let's begin with the main benefit of a food traceability system, visibility, and uncover some indirect benefits which come as a result. With traceability, a company can evaluate its suppliers and distributors with metrics such as on-time delivery percentage and shipment accuracy. A company is also able to identify how much of each product is in each stage of its end-to-end supply chain. This can help with forecasting and adds an element of agility to the food supply chain.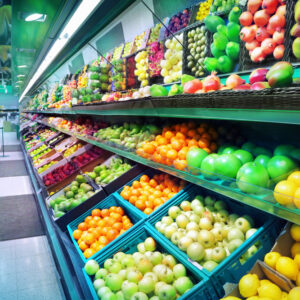 White Paper
Today's supply chain information and transactions are traded at lightning speeds making electronic communication standards more critical.
Download
2. Reduced Food Waste
Next, let's discuss a benefit which results from identifying the tainted food from the edible during a recall. In the United States, food waste is estimated at 31% of the food supply. In the event of a product recalls, all tainted food must be withdrawn; by tracing food inventory's sources and production information and maintaining supply chain visibility, a company can withdraw only the affected food items, reducing the amount of edible food waste by a tremendous amount. This also reduces the impact to inventory and avoids lost sales due to stockouts.
3. Supplier Accountability and Customer Trust
Finally, traceability creates a new level of supplier accountability, granting greater customer trust. Undeclared allergens are the most common reason for food recalls in the United States, but the root causes, including incorrect labeling or cross-contact of foods, are largely avoidable by holding food and beverage suppliers accountable. For the 32 million Americans with food allergies, this trust is not to be trifled with, and manufacturers' processes must be monitored.
Improve Food Safety with an Effective Traceability System
enVista has helped many organizations support food safety and product traceability initiatives across a wide range of services, including developing a strategic traceability program, managing the execution of a traceability program, data validation, process control, technical integration support, and change management.
To learn more about how your organization can implement traceability and improve product quality, read enVista's blog How to Validate Data for Better Supply Chain Traceability.