With graduation season and summer internships in full swing, two enVista consultants took the time to answer some questions about what it's like to be a new consultant or intern at a company. Adam and Lane started their careers at enVista and have learned a lot along the way, here's some of what you can experience coming into a new job:
Are you interested in a career in consulting? Visit enVista's Careers Page to learn about current openings.
Biographies
Adam Kehoe is a graduate of the Kelley School of Business at Indiana University with a degree in Supply Chain Management, Business Analytics, and Sustainable Business. He has been working as a Supply Chain Consultant at enVista for the past three years.
Lane Meisenhelder is a graduate of the School of Informatics and Computing at Indiana University with a B.S. Degree in Informatics along with a business cognate, and a minor in business through the Kelley School of Business. Lane has been with enVista for three years as a supply chain consultant and was an intern in the Supply Chain Services department back in the summer of 2015. Recently he has taken on the role as the supply chain services intern manager. Lane has previous experience dealing with enVista's recruiting and onboarding processes, and looks forward to standardizing and improving new hire relations.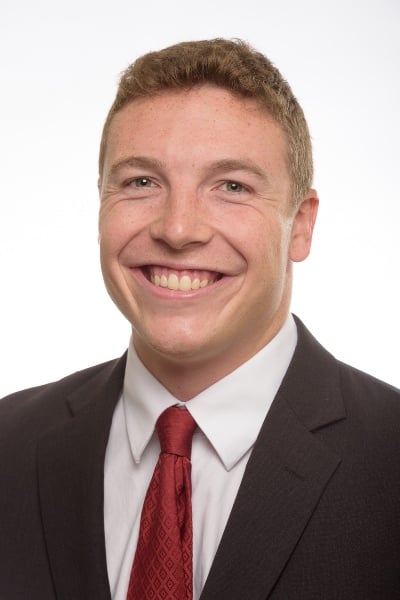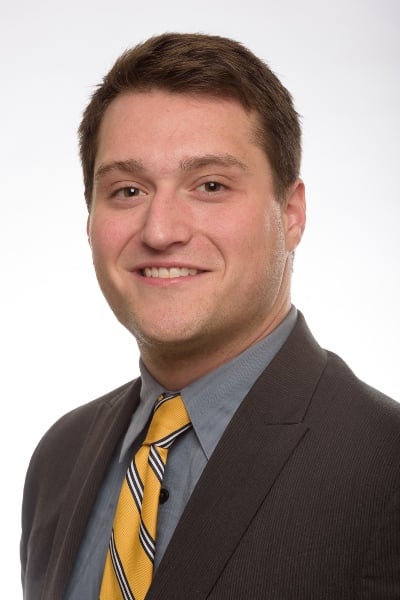 Adam Kehoe (L) and Lane Meisenhelder (R)
What should I expect on my first day at a client site?
Adam: Your first day on site with a client is always a stressful and exciting experience. In consulting, the customer is the client and the product you are selling is yourself. It is important to remember that and make a good first impression. However, it is important to also remember to be yourself. This typically may also be your first time meeting the other consultants and project managers on your team. My advice would be work on building strong relationships with them first. As a newer consultant, your interaction with the client will be limited at first. So getting to know your fellow internal project team members and learning the ropes from them would be my first priority.
Lane (interns): As an intern, the first day on a client site usually consists of handshakes and building relationships with both the client and enVista teams. Since many of your teammates live remotely, some forget that the most important relationships are those within your own organization. Depending on the project and the project's timeline these initial introductions can differ substantially. If you arrive at, or around, the kickoff date of a project you can expect to have a much more open environment to ask questions and get to know all parties involved at the project site. If you begin your time, towards the middle or end of a project timeline you can expect to get more out of your introductions with your teammates after hours on a client site over a nice meal!
It is common to feel shy and "in the way" on a project as an intern, but that's really not true at all! Your teammates, and even the client, have all been in your shoes and will generally take all the time you need to answer any questions and make you feel comfortable.
Your first day will help you understand the organizational structure of the project, so you can familiarize yourself with who does what, and who you should go to with questions. These first days can be scary, but do not be afraid to put yourself out there and get to know everyone.
What does a typical project team consist of and who will you be working with?
Adam/Lane (intern): Depending on the project and the business unit you are shadowing, a project team can differ. Typically, a project team will consist of your pre-assigned, in-office mentor, a project manager, and the possibility of some other consultant resources (these could be functional or technical resources based on the needs of the client). Each project will be assigned a director who will occasionally show up to a client site to check-in on the progress as well as support and build client relationships.
Your assignments will come directly from your project manager, unless the project manager requests work to be assigned to you from your mentor. Depending on who assigns you what tasks, that individual will be who you report your work and progress to. Do NOT be afraid to ask your mentor or project manager for help. This is a project team, and no one is allowed to sink. Your teammates will help you in any way, shape, or fashion.
If you run out of work to do, ask your mentor or project manager what they need help with, and they will help assign more tasks for you to do. If they do not have tasks for you to work on (very rare) keep your ears open and if you find yourself able to help the client out with something go ahead and assist!
What is the hardest part about being a new consultant?
Adam: I think it's being honest. Which may sound odd, but hear me out. Companies hire consultants to be the experts in the room. Consulting fees are not cheap and the expectation from them is they get every bit of what they pay for. I think it's easy to fall in this trap of feeling like you have to know everything, have every answer, and do it all. As a newly hired consultant, this is just not realistic. You simply won't know enough coming straight out of college. This is where you need to rely on your fellow project team members to fill in the knowledge gaps. If you don't know something, my policy is always to be honest about that. BUT ALWAYS say you will find out and be sure to follow up.
Lane (intern): Feeling like you cannot ask a question because you are not sure if it sounds uneducated or not! As an intern myself, four years back, I was constantly battling with myself if I should speak up, or just try and figure it out on my own. The faster you realize that everyone around you, including the client, is there to help you get up to speed, the faster you can start making a significant impact. The best way to think about it is that everyone around you wants the same thing: A successful project outcome. This does NOT happen unless everyone is transparent and able to ask questions about things they do not understand.
What do you enjoy most about the consulting field or lifestyle?
Adam: The different industries and clients I get to work in. I can't think of another position that gets experience in so many different industries and gets to meet so many new people. Whether it's medical devices, frozen food, or auto parts, every industry comes with it unique challenges. It's an awesome experience getting to learn about these problems and help solve them. I think this has really put me on the path of accelerated career growth.
Oh yeah, and the travel can be pretty awesome too. enVista has allowed me to explore new cities and has taken me all the way across the world to places like Australia and New Zealand. It's an incredibly cool way to see and learn more about the world.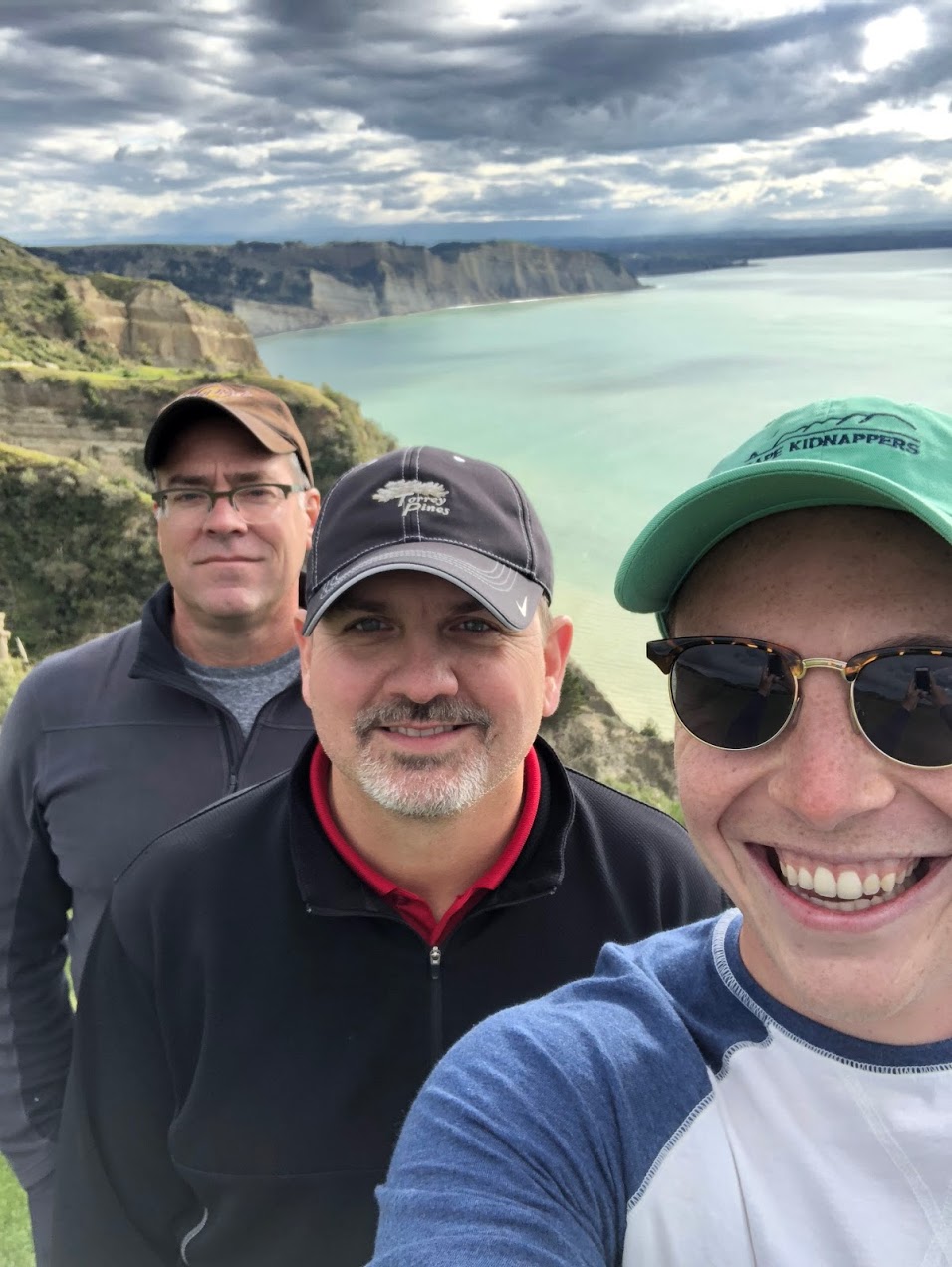 Lane (intern): The discovery of new places and food, and the stories that come out of those experiences. Travelling as a young consultant was a quick way for me to realize the benefits of the lifestyle I had chosen coming to enVista. After-hours on client sites really gives you the power to try and discover new things. Whether that be exploring the city you are in, trying new food, building personal relationships with the people you work with, or simply getting some "me" time… How else do I catch up on Game of Thrones?
Travelling and trying new things also brings my fellow associates and I together, as we like to share stories and talk about our weeks while we were gone on Fridays. There is always something new and exciting happening that makes it enjoyable to hear about, and that creates an enthusiastic work environment back in the office. I don't think many other jobs or positions can say the same thing.
How can I add value as a new consultant?
Adam: I think there are a few areas where new consultants can really make their mark. The first is really just having a fresh perspective. Everyone looks at problems, and how to solve them, differently. Coming fresh out of college, new consultants think differently than someone who has been in the workplace for several years or more. Use this to your advantage and use that lens to think about things differently than others.
The second would be to put those Excel, coding, SQL, etc. skills to use. I never believed my teachers when they said that I would graduate, get a job, and be the best person at Excel at my company. While I might not be the absolute best, they were definitely closer to being right than wrong. Have a useful skill? Be confident in that and use it.
Lane (intern): Listen and ask as many questions as possible. When you first join you will be assigned a mentor that will help guide you through your first few weeks, and along with that will help introduce you to your teammates and eventual clients. Taking notes on client calls or even during an internal meeting will help you be able to go over your thoughts and any questions that come up after these encounters. Taking good notes and asking thought provoking questions can only help you and your teammates circle back on previous topics and tackle all angles of a conversation, which in return adds intrinsic value.
What does enVista do to help ease the transition from college to consulting?
Adam: Over its 17 years, enVista has a long history of turning new college hires into successful consultants. Every new associate, fresh out of college or not, is assigned an onboarding mentor. These mentors take them through enVista's onboarding process which is centered around leveraging your strengths in the workplace, accountability, and communication.
For new college hires specifically, there is a two-week training program that is focused on learning about the different solution areas that enVista has to offer as well as consulting and supply chain basics.
It is also the culture of enVista to look out for each other. Leadership at enVista is always willing to lend a helping hand and sit down with me to teach me something new or explain a concept that doesn't make a whole lot of sense. The interactions I have had with the leadership team is something I don't think I would find too many other places.
Lane (intern): During enVista's internship program, it is critical for both the intern and the company to get a new-hire intern as much travel and client time as possible. Interns at enVista are given an opportunity that most college new hires do not get, and that is simply a deep dive into travel. Helping ease a college intern into the consulting lifestyle is difficult and costly, but providing that experience will result in a higher return all around.
Providing this summer experience can only help an intern in their professional career, allowing them to understand the expectations of a consultant role without actually starting a full-time position. This inherently helps ease the new hire transition as they will have a foundation of knowledge to work from.
Does enVista participate in any social activities or social events outside of the office environment?
Adam: My favorite part about enVista is the people and all of the fun we have at and outside of work. There are always parties around the holidays, yoga sessions during lunch, and even the monthly "beer Friday" to look forward to. I have made a lot of great friends at enVista and a big reason for that can be attributed to the company planning and putting on social events to get to know my fellow coworkers.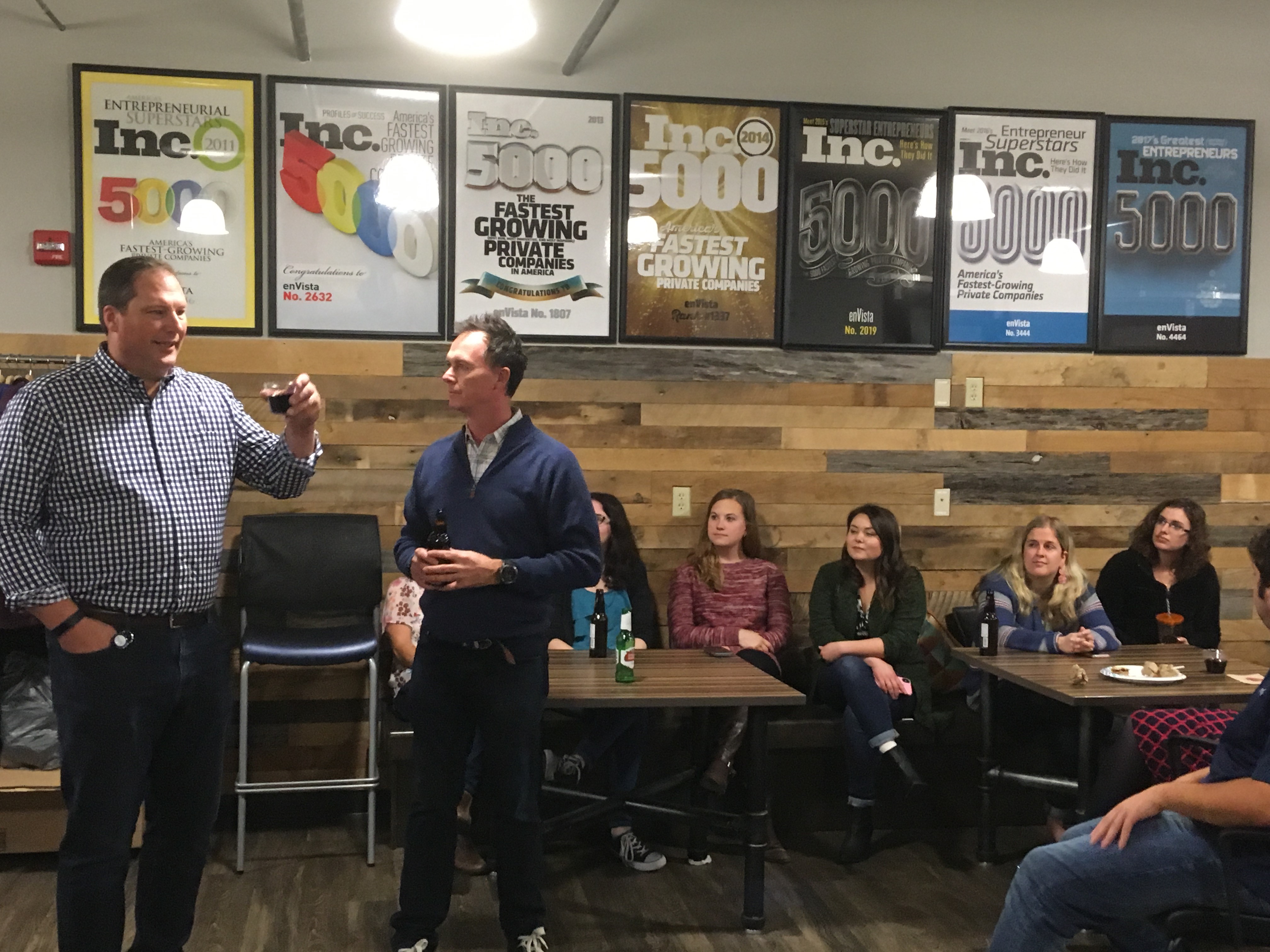 Lane: Absolutely! enVista is involved in several different types of social and philanthropic activities outside the office. Whether it is for pleasure, competition, or charity enVista associates gather from across all departments to tackle whatever the event may be, new hires and interns included. Our culture is something that separates us from the competition and really speaks to the type of company that we are. New hires will have opportunities to express themselves outside the office in almost any fashion they can think of. This helps break down barriers and really strengthens relationships with associates that you typically would not meet on a daily/weekly work basis. A couple examples of our activities and groups are: Water for People, Republic Airlines Airplane Pull for Charity, enVista Kickball team, Habitat for Humanity, or Outreach foundation help. These are just a few from just the past year, and in my opinion really speak to who we are and what we can do.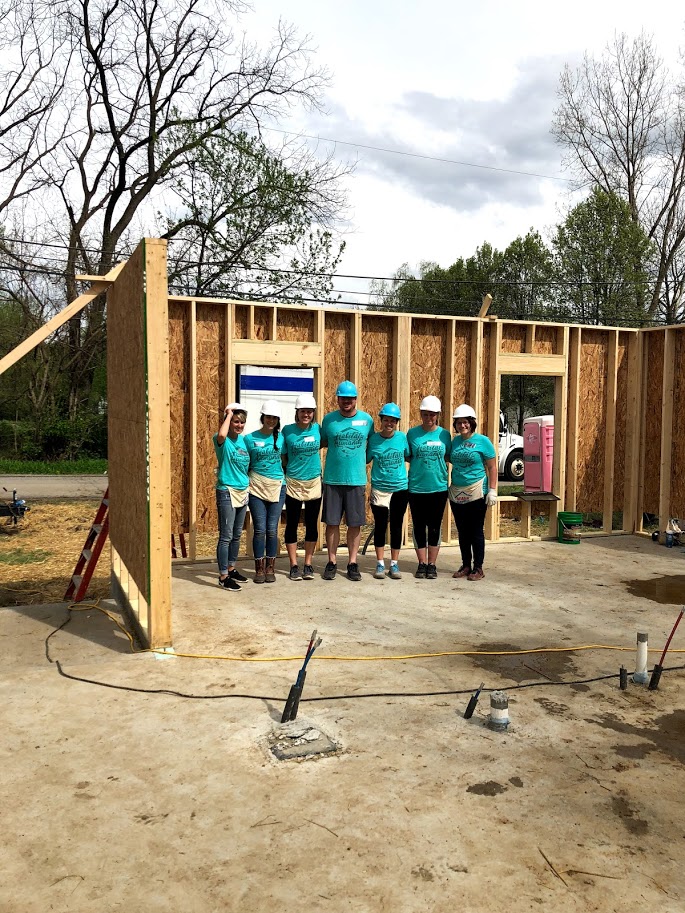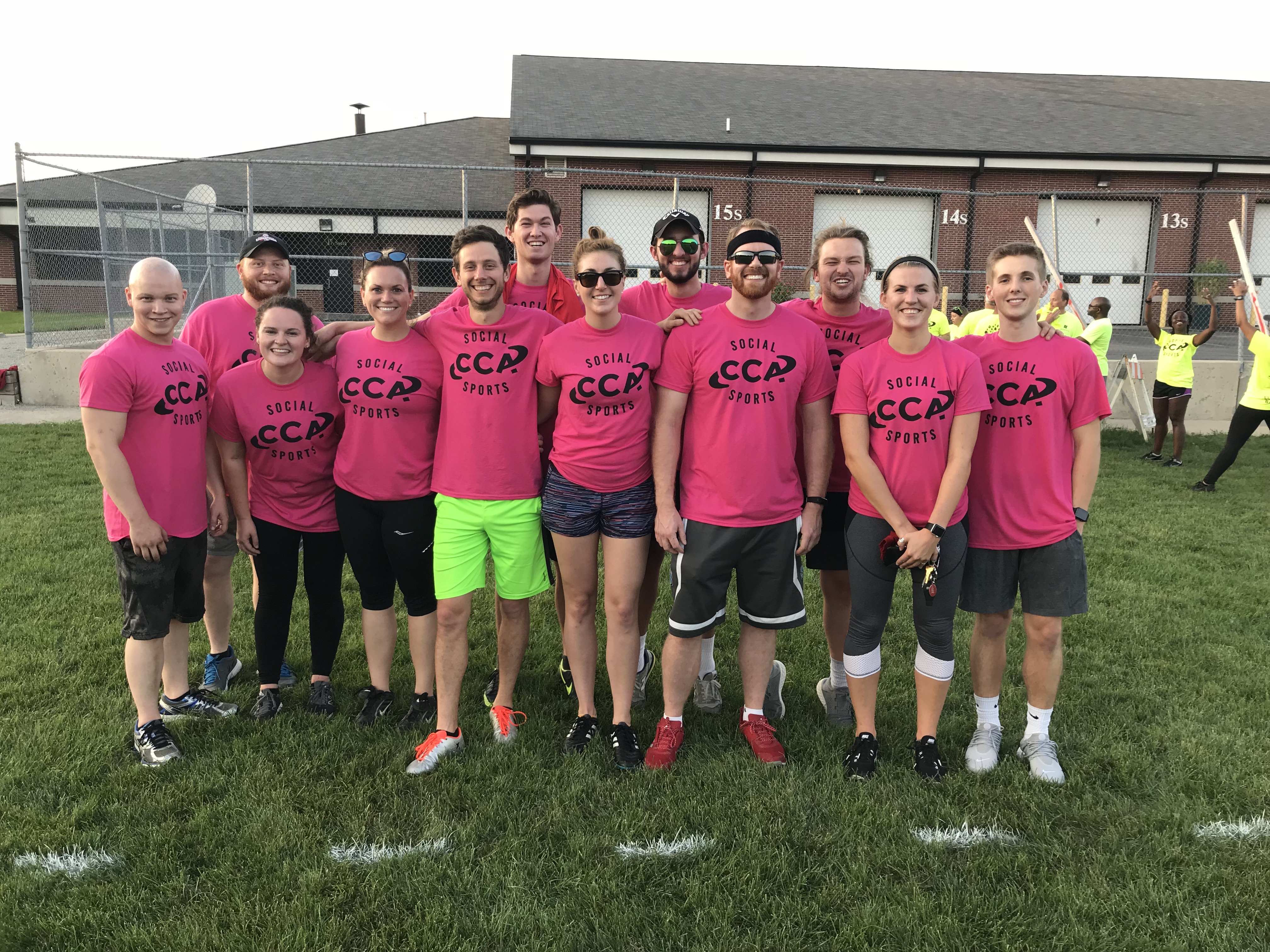 enVista associates work hard (Habitat for Humanity) and play hard (Kickball)
Thanks Adam and Lane for providing that insight into what new hires and interns can expect as they make the transition from the classroom to the conference room – whether that is this summer or in the future! For more information about what it's like to work at enVista, as well as see current job openings, click here!
If you're interested in hearing about how enVista helps companies learn how to thrive in the omnichannel world, consider attending FUEL 2019, enVista's annual physical and digital commerce executive summit, this September in Scottsdale, Arizona!