Addressing Current Worker Shortage and Pay Issues
The news regarding worker shortages, pay, and the growing e-commerce fulfillment needs continues to dominate the supply chain marketplace. Here are some of the latest issues we are following at enVista with recommendations on how to address them.

Amazon® Prime Day
News out of the Minneapolis market regarding this year's Amazon Prime days and employee disgruntlement is ratcheting up with a 6-hour planned walkout by the Shakopee DC associates on July 15. As reported in several national media outlets and networks, along with the local Twin Cities media, the key issues being reported by the Shakopee Amazon associates regarding the planned walkout are:
Unrealistic productivity expectations
Poor communication between management and associates
Workplace safety concerns
The above three issues are classic reasons that companies need a formal Labor Management Program focused on the core elements of:
Preferred Work Methods based on safety, quality, and consistency.
Engineered Labor Standards developed by non-company, professional engineers to ensure the production expectations are achievable and sustainable under all working conditions.
A formal Change Management and Communication Program that educates the management staff on training, coaching, and motivation techniques; and trains the associates on how to perform the task in order to successfully achieve and sustain performance expectation.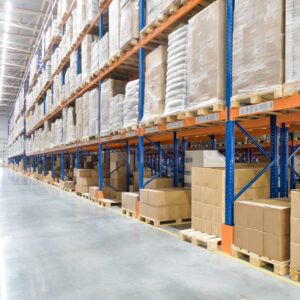 White Paper
A well-thought-out slotting strategy also enables businesses to minimize wasted space and maximize storage capacity within the warehouse. Increase ROI using the right tools, strategy and management plan with successful warehouse slotting.
Download
Human Labor vs. Automation
As a long-time follower of SupplyChainDigest, led by my good friend Dan Gilmore, I'm amazed by his breadth of coverage regarding all things Supply Chain related. Last week, he noted in his weekly blog findings from the Zebra 2019 Warehouse Vision Study, which stated that "most Distribution Managers see automation supporting distribution center (DC) workers, not largely eliminating them."
The story further reported that the top two of the three challenges facing today's distribution leaders are all labor productivity related.
Labor Recruitment
Labor Productivity
Labor recruiting and labor productivity go hand-in-hand as each are key to meeting customer demands and expectations in today's evolving, e-commerce supply chain.
The other interesting point that both enVista and Gilmore note was the results that summarized the results regarding how distribution managers view DC automation versus DC workers.
As shown in the chart below, 16 percent of distribution managers believe in full automation with few workers, with 11 percent seeing no need for automation.
Source: Zebra Technologies
What does this mean for enVista clients and prospects that are assessing their distribution center needs?
Quite simply, enVista has the ability to assist in creating a physical execution strategy of human labor and warehouse automation, coupled with domain expertise in supply chain technologies, including ERP, WMS, TMS and LMS, to ensure that you meet customer demand and expectations now an in the future. Meaning you don't have to work with multiple vendors in solving this issue.
Recruiting with Geo-Fencing
A new tactic called geo-fencing is being used to recruit warehouse associates and is gaining traction throughout the supply chain. Geo-fencing technology leverages your digital footprint from your smartphone with its embedded Global Positioning System functionality to send targeted messages, such as employment opportunities with pay and perks, to persons who cross the geo-fence, which may even be in a competitor's parking lot!
As reported by the NY Times in a July 2 article (https://www.wsj.com/articles/logistics-recruiters-cast-a-virtual-net-for-workers-11562079600), the author notes that Geodis SA, a global Third Party Logistics provider, is using this, along with traditional forms of recruiting, to help address the issue of worker shortages in several US cities with large distribution operations such as Atlanta, Dallas, Indianapolis, Nashville and central Pennsylvania.
Competition for Labor is Fierce
In conclusion, as we've mentioned in the past, the competition for labor is fierce. It's not about to go away with unemployment being reported at 3.6 percent, which is the lowest in 50 years, and the number of warehousing jobs on the rise.