Conducting a Parcel audit is a key component in increasing your bottom line profits to your business. So, how can we thrive in parcel auditing? More important than just conducting the audit, you must be able to understand how you can detect potential savings opportunities, what it means, and what it can do for you.
Detect Potential Savings Opportunities
This step is simple and can have a huge reward if it's done right. Starting with the basics, as a business it is your responsibility to understand your contract and terms of your agreement. A proper audit will start with a negotiation of a contract with the carrier. An essential step to this process is eliminating any possible surprises in the future, this can be easily prevented by identifying the terms of your agreement. Potential Cost Savings:
Electronic Data: To manage invoices efficiently the use of receipts of electronic data will contribute to analyzing your invoice data.
EDI – electronic data interchange
Provided by carriers via online portals
Adds value through the ease of use
Invalid charges: The business should be able to identify any irregular charges made to the account. Common invalid charges are caused by these three factors, pricing, service failures and duplicate billing.
Pricing – be aware of discounts and incentives in the contract with the carrier
Service Failures – make sure deliveries are made within the time that was quoted.
Duplicate Billing – double check bills to ensure nothing was accounted for twice while looking for any invalid charges made on your account.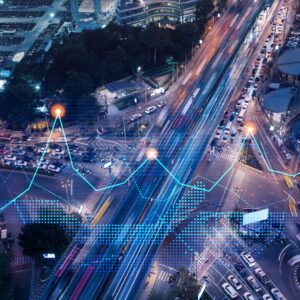 White Paper
Gain insight into strategic vs. tactical sourcing and how placing transportation procurement into these categories can reduce the complexity.
Download
Filing for claims: There are various factors and ways to file a claim, this is dependent on the type of claim. It's not unusual for a claim to take several weeks to be approved. Claims should be submitted within 15 – 180 days. A key factor is the process as a whole, every step counts.
Claims Awarded:
Dependent on the carrier
Type of claim
Level of detail
Receiving Refunds for Pricing Errors:
Review your contract and the terms of your agreement to ensure everything is accounted for in each invoice.
From the moment the error is noticed, a claim should be filed in order to meet the deadline for that filing period.
Contact your representative from the carrier with the issues and specify the issue using the terms of your agreement.
Once the amounts and terms have been verified, make sure everything is cleared with your representative to prevent this from reoccurring in the future.
Know the terms of agreement with your carrier because it is a key component to ensuring you're getting the correct refunds. Be aware of discounts, pricing, adjustments and products being delivered on time to ensure you're receiving the service you're paying for. Remember, if there are any flaws with your carrier be sure to check the terms and notify them within the timeframe in your agreement.
Find out more about enVista's transportation services and solutions by contacting us today.