No matter which holiday celebrations you take part in from now through the end of the year, you are likely carrying around a long list of gifts that loved ones would enjoy receiving. 'Tis the season for long lines and competitive pricing, but all you care about is getting what everyone on your list wants.
But have you ever thought about the behind the scenes magic and how your gifts actually get to you? No matter where you make your purchase, there are similarities in how your wish list gets delivered to your shopping bag or your doorstep.
Ordering from the North Pole and Beyond
The popular Xbox One console has just flashed across the screen and your kids NEED it. Demand is high and you have no idea if these most wanted gifts will be available when you go to make your purchase.
But you live in America and the manufacturers are located throughout Europe and Asia – perhaps even a place further north. The journey from the Santa's factory (or your product's manufacturer) to your home is a long one, fraught with perils beyond the magic that surrounds the holiday season.
So how does your Xbox One get from the manufacturer half a world away to your doorstep? Of course it takes a carefully curated supply chain, which begins with a solid foundation in its people, processes and technology. For omni-channel retailers, the first step is to not only calculate how much stock is needed but to determine which channels the inventory should go to (warehouse, direct to store, etc.). Even though your single Xbox One seems to stand alone, in reality, the best retailers have already counted you as a purchaser months ago, before you even knew your family wanted the console.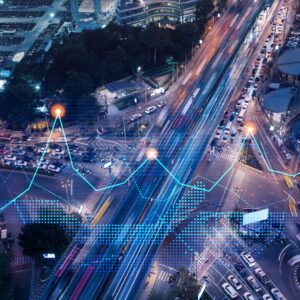 White Paper
Gain insight into strategic vs. tactical sourcing and how placing transportation procurement into these categories can reduce the complexity.
Download
Workshop Preparation
No matter what you buy or the purchase method, holiday gifts (even food) are usually first stored in a warehouse. How it is stored and the methods by which it is picked and packed matter in how fast it comes to your (or a loved one's) door.
Which returns us to stock calculation. Knowing how many people will desire a particular item and having the correct inventory in the right place means easier pickings for warehouse employees. An organized warehouse based on buying behavior means less work for pickers because a commonly purchased combination of goods is shelved together. So all those extra controllers, chargers and games (and even those scarves and socks) are already figured into your Xbox One order!
Understanding buying trends helps reduce the time it takes to prepare an order and get it ready for shipping. Retailers must not only know you'll buy the Xbox One, they have to prepare themselves for what your entire order may be to minimize delivery times and maximize the packages sent.
Down the Chimney
The moment of truth! All the work has been put into ensuring your family gets its Xbox One in a timely manner. Just as overseas shipping, stock calculation, and picking practices need to be efficient and waste free, so do shipping and handling practices. Much like the estimation involved to guarantee reliable item availability, shippers must also be prepared for the amount, the weight and the size of packages that must be delivered and hire seasonal staff accordingly. Ordering as early as possible to temper delays and wait times is wise; however, many in-demand items aren't ready to ship until near the holidays. Knowing the delivery partner of the retailer you purchase from can help you understand the potential hiccups that could prevent your Xbox One from arriving in time for the holidays. If the delivery company aggressively hired extra drivers and handlers or if the company has guarantees in place with regard to delivery times and dates, it allows you to order with a bit more confidence. No more mad dashes at the last minute to contend with rabid crowds and dwindling stock.
Through better understanding of supply chain operations, you can transform the nervousness and frustration of holiday gifting into a seamless, fun experience. Knowing a bit about the processes from the retailers you order from will go a long way to easing worries. So cozy up in front of the fireplace with a mug of hot cocoa and stay warm with the thought that with a streamlined supply chain, your family's Xbox One will be delivered on time by the little helpers of savvy retailers.