The days of 30 minute drone delivery may be a few years (and some government deregulation) away, but until the fateful day holiday shopping is packed into one late December day of unmanned delivery, most of the buying public has turned to online retailers to avoid the crowds which amass at traditional brick-and-mortars during Black Friday.
How retailers go about doling out the savings and capitalizing on Cyber Monday shopping varies. But most can point to a few trends to extend good tidings through their omni-channel retail strategy.
Mobile Access
The best retailers may have doorbusters on the latest technology gadgets during Black Friday, but mobile is causing a new conundrum for retailers.
These technological wonders aren't just important as potential gifts. Online retailers must be prepared for how customers access their website. Being mobile friendly is becoming a strategic maneuver to stay ahead of competitors. It's no wonder that spending from customers making mobile purchases rose 55 percent in 2013.
Also emerging is a pattern of patience from consumers, who are choosing to access online retailers at home rather than at work. Those dips in productivity that employers fear during the holidays are becoming less problematic as easy Internet access via mobile devices allows at-home convenience that was once only afforded by high-speed business internet.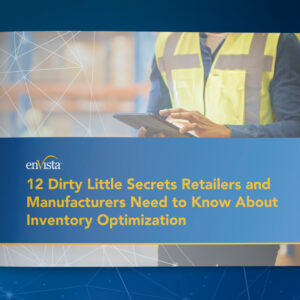 White Paper
Get the low-down on the secrets retailers and manufacturers need to know about inventory optimization.
Download
Shipping & Handling Synergy
All these orders need processed, and it goes beyond online retailers who understand the adjustments necessary to meet consumer demand. Brick-and-mortar retail chains are hiring thousands of seasonal workers to work in distribution centers and warehouses to ensure online orders are quickly fulfilled, signaling an emerging dependence on omni-channel sales strategies.
Delivery services are no different with an estimated 150,000 seasonal workers being hired to alleviate delays and gaps in service that plagued last year's holiday season. Which is good, because more retailers will be offering discounted or free shipping this year. Logistical synergy between retailers and shippers is the difference between someone's happy holiday and one filled with customer service nightmares.
Green Monday
Much like the sales frenzy of Black Friday extending to Cyber Monday, in turn the online excitement of Cyber Monday deals extends to Green Monday. Falling on the second Monday of December, Green Monday was coined by eBay in 2007 in reference to the environmental friendliness of previously owned items being turned into presents for someone new. Green Monday is the second biggest online sales day of the holidays. It's the time when consumers realize they need to finalize purchases that will be mailed to others. Retailers see it as a last chance to unload the most wanted items of the holidays to make room on store shelves and warehouses for the upcoming hot items of the New Year.
Industries and supply chain advancements continue to sprout from the growth of Cyber Monday. How these trends evolve going forward – and what they inspire in the near future – is worth close observation. Who knows, maybe next year we can talk about how drone delivery is revolutionizing holiday shopping?
Want to learn more? Click the button below to download our white paper, "The Five Ws of Inventory Sourcing and Allocation in Omni-Channel World."