Getting the Most From a Transportation Audit and Visibility Partner
How can you get the most out of a transportation audit and visibility provider? In this Q&A with Michael Falls, Client Services Director at enVista, discover what you can ask of freight audit companies to make sure they go above and beyond to exceed your expectations.
What should every shipper ask of their freight audit and payment company?
Shippers want to be armed with actionable data that allows them to make good business decisions across all components of their transportation and financial operations. They also want their audit provider to be able to provide bill pay services so that they can outsource their bill pay components as well.
Here are just a few questions shippers should ask their freight audit and payment company:
Can your freight payment software provide me with a comprehensive audit that's going to be able to ensure that my rates are being accurately reviewed?
Is every accessorial across all modes that I'm shipping being evaluated to reduce my transportation spend?
Can you provide me with the sort of financial reporting that allows my financial group to automate its weekly and monthly processes?
Can you provide me with transportation reporting that allows me to optimize my network?
Can you provide me with the kind of carrier score carding that allows me to improve my carrier relationships?
What do transportation cost savings and financial reporting entail?
Cost saving still starts with a great audit. Shippers need for their freight audit company to perform a freight audit across all accessorials in all their different transportation modes. More shippers are relying on their freight invoice audit providers to provide the sort of soft savings that allow them to maximize their own activities. Shippers want their freight audit company to perform the following:
GL coding
Transportation KPI reporting
Comprehensive financial month end reporting
GL Coding
At the end of the day, the freight audit company already has all the data available to perform these activities internally. It just needs to have the robust reporting capabilities to do it.
Transportation KPI Reporting
Shippers want transportation KPI reporting via ad-hoc reports and dashboards that allow them to make business decisions based on actionable data. They need service level analysis and zone analysis. They want to be able to compare their build weight versus their actual weight. They need their reporting to be at the lane level, so they can analyze each of their lanes individually.
That means it has to be in the shipper's language if the shipper has multiple brands, is shipping from multiple locations, has multiple business units or channels of spend. Shippers need their own transportation language to be integrated into the freight audit company's reporting tools so that they can report in alignment with their own KPIs.
Frequently, this means that an order or load match needs to be integrated, so data needs to be sourced from an:
Financial Reporting
Financial reporting is the kind of additional value that shippers are starting to ask of their freight audit company. At the end of the day, they want for their freight audit company to be able to GL code each shipment, sometimes even at the split cost allocation level. That means that the data that's being integrated from a WMS or an ERP needs to be matched with carrier provided data, so the cost allocation can take place at an order level, a container level, or a SKU level.
After GL coding happens, shippers are starting to expect their audit providers to pay the bills to each of the carriers and then provide weekly payment reports that allow their accounts payable teams to perform all the analysis and GL coding on their end.
Finally, on a monthly basis, shippers are starting to expect that they are not only getting their paid data but also an accrual component that allows all of the monthly financial reporting involved in transportation spend to come directly from their audit provider.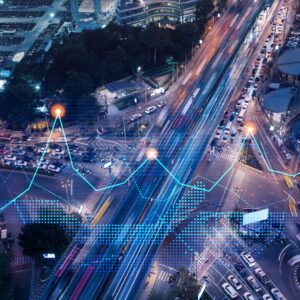 White Paper
Gain insight into strategic vs. tactical sourcing and how placing transportation procurement into these categories can reduce the complexity.
Download
What does the shipper need to support those programs and cost savings opportunities?
The shipper is going to maximize its value if it views its relationship with a freight audit company as a partnership.
If the shipper wants the kind of robust KPI reporting and comprehensive financial reporting that an audit provider should be able to give them, then it is going to need to provide the implementation resources in the form of a dedicated implementation team that can support the audit provider's needs.
And if the shipper wants the reporting to include metrics that are aligned with its own KPIs and reporting needs, then it's likely that it is going to need to be a data source that is integrated via warehouse management system (WMS), transportation management system (TMS), order management software (OMS), or ERP. 
This can get tricky because it's always a matter of "good data in, good data out." The shipper needs to be able to provide the necessary data, and if they don't, then it's going to be a process of the audit provider helping the shipper clean up that data before they commit to providing the KPI reporting.
What is required to implement a comprehensive financial reporting solution?
A comprehensive financial reporting solution is typically the last piece of an audit implementation. The audit services have to be ready from day one to go live since that is the core service offering. The transportation service framework should also be in place because any audit provider worth their salt has the transportation reporting system in place to be able to provide the sort of service level and zone analysis that a shipper needs.
However, from a financial perspective, it can be a little muddier to get up and running because:
The data integration component from an ERP or a WMS needs to be just right to ensure that the downstream reporting is sophisticated enough to align with the shipper's financial needs.
The audit provider has to have the entire framework to provide a complete transportation and financial reporting picture.
Most audit providers will tell you that a comprehensive financial report includes paid volume and invoiced volume that has not yet been paid for a given shipment period, but that's not really the complete picture of a company's transportation spend.
What is a complete picture of transportation spend?
A complete transportation spend picture includes the segment that has been planned but hasn't yet been invoiced. The key is getting the data from the client side to ensure that the audit provider can give you a snapshot of the shipments that you still have to accrue for a given reporting period.
It's not as simple as providing just the volume that's been planned but not yet invoiced. It's also being able to rate that volume based on the data that's available, and that means having access to data about lanes, weights zones, and any information that's going to be necessary to rate a shipment. The audit provider should be able to help coach a customer along in building out that process, but it's certainly one that takes more time and shouldn't prevent an audit from going live.
Ready to get started? Check out our freight audit services.