How Retailers and Consumers Must Adapt to a Different Shopping Environment
After the unprecedented shuttering of most physical store locations across the U.S., many retailers are now in the midst of the "grand re-opening of retail." While this is a positive sign for millions of unemployed workers and the economy, there are still many unknowns as retailers and consumers must adapt to a changing retail environment.
Unfortunately, there is no easy checklist to walk through as there is no one-size-fits-all solution to guarantee that customers will return and business will recover. This is a complex situation with no pertinent historical data to review and consider, so now is the time to thoughtfully analyze and understand your plans for customer interaction.
Create a New Retail Experience
Whatever the customer experience in your stores looked like three months ago, it will unlikely be the same going forward. How do you need to alter the customer experience to ensure your customers are comfortable and feel safe in your store? How do you create a safe and welcoming environment while maintaining social distancing?
Start by reviewing your pre-crisis customer journey to understand how customers generally found your stores and shopped. What were their expectations of your product assortment, associate interaction, fulfillment capabilities, and how did technology enable their customer journey? Understand the customer journey from discovery, all the way through purchase, including the return process.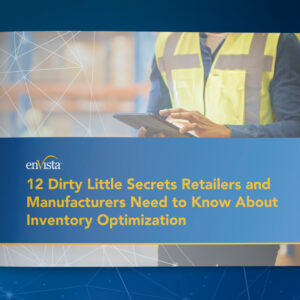 White Paper
Get the low-down on the secrets retailers and manufacturers need to know about inventory optimization.
Download
Understand the Customer Journey
With an understanding of the customer journey, you can then begin deconstructing the steps to understand how today's environment changes the journey. For example, if you are a fashion retailer where the typical customer interaction involves the associate approaching every customer who enters the store, how do you change the model to observe social distancing?
Also, consider how customer behaviors have changed as the majority of purchases over the last few months have been digitally initiated with store fulfillment. If you have been offering customers the ability to use curbside pickup as an option, can you continue to provide this once your store location reopens for business with customers shopping inside the store?
Offer Customers the Experience the Expect
Lastly, working through a decision tree on customer/associate behaviors to build a new set of customer journeys will provide the groundwork for creating new procedures to be implemented within the store so you can continue to offer customers the experience they expect.