Strategic transportation sourcing is one function in the larger work cycle which needs to be undertaken on a regular basis. With frequent changes to the global trade environment and the involvement of many departments (each with their own priorities), transportation sourcing can become a very complex process.
What if a system, backed by a best-in-class methodology and subject matter experts, could eliminate the need for many of the complex tasks involved in selecting a transportation network? What if that system could also expedite the complete sourcing process and provide you with detail on a granular level to ensure that your organization can secure optimal transportation contracts?
Well, the solution is here. enVista's experts are well versed in transportation pricing and carrier/contract management. We can establish a transportation sourcing process that:
Utilizes a world class sourcing platform to streamline the process for all participants
Captures the data detail required to reduce carriers' perceived financial risk
Qualifies proposals based on business and operational goals and requirements
Compares baseline agreements, as well as bid proposals, to meaningful benchmarks
Optimizes constraint-based scenarios
Ensures bid compliance through a rigorous audit process
enVista works with organizations to tailor sourcing and contract negotiations based on each company's Key Performance Indicators (KPIs), i.e., transit times, financial viability, schedule reliability, zone skipping, etc. We also review growth forecast and any changes in transportation networks or freight characteristics to pursue carrier negotiations with a well-rounded, market-level perspective that will produce the competitive rates that fit the bottom line.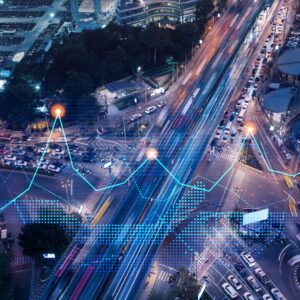 White Paper
Gain insight into strategic vs. tactical sourcing and how placing transportation procurement into these categories can reduce the complexity.
Download
Through myShipINFO™, enVista's proprietary cloud-based, global freight audit and payment solution, an organization's specific transportation data, such as volume, can be split for each carrier, spend by carrier, spend by category, ancillary charges, and more. This data can then be loaded directly into a carrier-friendly bidding tool which enables carriers to submit their bids for movements in a multi-round RFP.
myShipINFO is then able to evaluate your transportation spend from every angle and every mode. The invoice monitoring process can even extend down to requesting refunds on parcel shipments. Using this granular data, we can then provide the scope of the shipments which have been made during the previous period to more specifically tailor your current sourcing project. enVista can even conduct a review of alternative gateways to ensure the maximum value is extracted from the process.
With enVista's invoice auditing process ensuring that you are only paying what you have agreed upon and providing a firm grasp on the volumes of all of your shipments, the contract negotiation process becomes more efficient and accurate.