If the COVID-19 pandemic has highlighted anything for businesses, it is that business requirements can change rapidly and often these needs are not anticipated. In March 2020, businesses were suddenly tasked with navigating extreme and sudden shifts among supply chains and consumer shopping behavior due to widespread shutdowns and volume restrictions – and many were ill-prepared.
In 2020, online retail sales increased 32.4 percent year-over-year and many retailers found themselves needing to quickly adapt by accelerating solutions, such as ship from store or buy online, pick up in store (BOPIS) to respond to consumer demand and remain competitive. As the pandemic gained traction through the 2020 holiday season, carriers such as UPS imposed shipping restrictions to manage unprecedented capacity – forcing retailers to be as efficient as possible in getting orders into customers' hands. Some retailers were caught ill prepared when they were not able to ship individual orders from DCs and could quickly enable Ship from store or BOPIS solutions.
OMS as an Enabler Rather Than Inhibitor
The pandemic is just one example where an unanticipated shift in demand and capacity forced businesses to pivot quickly – which is where the need for order management system (OMS) adaptability comes in.
An adaptable OMS can be used as a competitive weapon against retailers who cannot react quickly enough to meet new requirements, such as BOPIS. With this agility, the right OMS can be an enabler to competitive advantage and growth, rather than an inhibitor.
In addition to considering future growth, adaptability is about being able to address unforeseen shifts in the market – and reacting quickly. Because order management software lives in an ecosystem, it is vital that it can easily and rapidly adapt to changes and updates – without interruption – to address unforeseen and often time-sensitive challenges. As omnichannel becomes more complex, so does the need for an OMS to work with many different products in various ways. Below are three components of adaptability and questions to consider for your OMS:
1. Configurable Features
Scope of Features – Does your OMS have the features you need for business success and maximum efficiency? Do you need third-party software for integrating to marketplaces and other channels? Do you need third-party software for handling subscription orders? The subscription business is estimated to grow to $1.5 trillion by 2025, more than double the $650 billion it's estimated to be worth now.
Configurability – Are these features configurable to suit your needs? For example, are there enough parameters to tune the sourcing algorithm to your requirement, to tune your authorization and settlement at different points in the order lifecycle?
2. Extensibility
Upgradeability – Will extensions survive during an upgrade?
Compatibility – When other systems in the ecosystem change, how will it impact others?
Resources – Does my organization's team have the architecture to provide extensibility or am I dependent on a third party? Do I have to pay a premium for this expertise in the market?
Tech Stack – Do I have freedom of choice for the extension tech stack? Will the OMS force me to learn a particular language/stack?
Speed – How long does it take me to change and test extensions in a rapid cycle?
Monitoring & Isolation – How easy is it to determine the root cause of an issue? Are there enough monitors to alert me if an extension is not working?
APIs – Is there a rich set of APIs to easily integrate with critical retail systems?
3. Interoperability
Integration – How well does your OMS integrate with other systems?
Need for Middleware – Is middleware built-in or an external middleware is required to plug your OMS into your ecosystem? Does the built-in middleware support the formats and protocols that you need?
System Adjustability – Can you easily substitute ancillary systems like tax calculation, payment gateways, fraud check and marketplaces?
Ease of Integration – Do you need to go back to the vendor to support integration to the other product or can you do it yourself?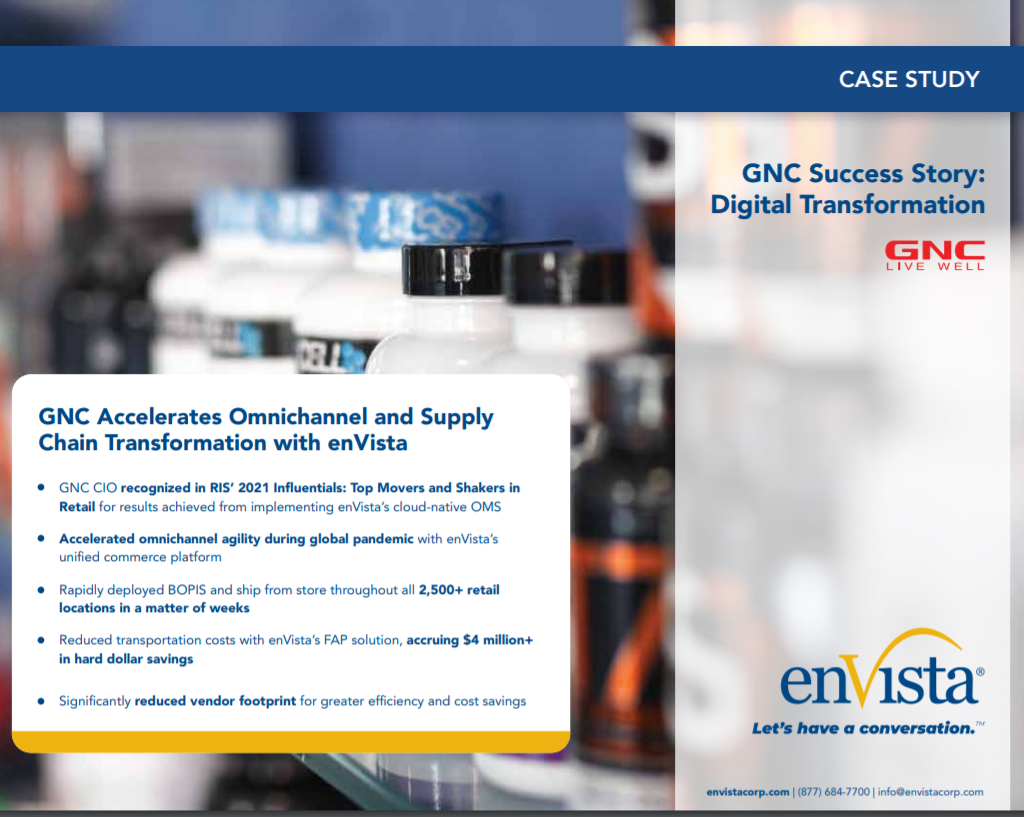 While the need for adaptability isn't new, COVID-19 has reminded us of its importance. Omnichannel commerce will only continue to become more complex and competitive in the next few years, as will the various ways in which retailers fulfill orders. An agile order management system is vital to meeting customer expectations and remaining competitive as your business grows and the market shifts.
Between extensibility and interoperability, the key question to ask is, are you dependent on your vendor or is the OMS an enabler for what you want to accomplish?