Ocean shipping contracts are extremely complex, and as such, it is all the more important for shippers to negotiate the best deals to avoid being locked into an unsatisfactory rate for the next year. With increased consolidation across steamship providers and increasing prices, building a well-planned cost containment approach for your ocean transportation is critical. enVista can leverage its granular understanding of the marketplace, combined with your shipping history to build a plan that will reduce your exposure to volatile prices and capacity shortages at peak times of the year.
The number of ocean shipping container lines with an operating capacity over 200,00 teu has gone from 20 to 17 in the last year and is scheduled to further decrease down to 13 over the next year and a half. As the industry experiences this unprecedented consolidation, ocean shipping rates are expected to rise 12-14% in 2017. This makes sourcing the right rates more important than ever in order to keep your transportation spend at a manageable level.
Ocean sourcing is complex. Managing capacity, commitments, rates, bunkerage, port fees, trade terms, etc. can have serious impacts on your cost, your supply chain, and your product availability.
Some of these items are controllable, while others are not. Therefore, it is incumbent on supply chain professionals to understand, evaluate, and constrain these costs as much as possible. Our tools and subject matter expertise are structured to do just that
Given the complexity of shipments and the various shipping options, it is hard for a single company to source the best rates that allow them to keep its spend low. Using the tools we have available to us, such as the Keelvar transportation sourcing platform, we can take the workload away from the customer by validating and uploading data into the platform which ensures correct rates and services are placed for tender. In addition to having access to a worldwide data source, we can provide direct comparison to current rates versus market rates. The benefit of an ocean sourcing solution is that it has visibility to the entire market, while a single shipper will only have visibility to their own agreements.
Ocean rate sourcing allows us to take the heavy work burden away from our customers by providing them with the raw data input into the tender, as well as providing feedback on each round of the negotiation, coupled with our final suggestions on how freight should be allocated based upon the customer's overall requirements. The ultimate goal is to eliminate guesswork from your agreements.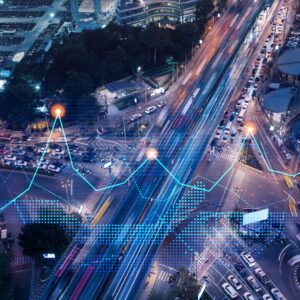 White Paper
Gain insight into strategic vs. tactical sourcing and how placing transportation procurement into these categories can reduce the complexity.
Download
There are a multitude of considerations for a shipper when determining the proper line to use:
What are the terms of sale? – To ensure the correct rates are requested.
What volume of containers are required? – The higher the volume, the lower the rates that can be procured.
What type of containers are shipped – To be able to determine if the cargo is heavy or light weight.
Who is the current provider of sea transportation? – To determine if they are an "A" class carrier, low-cost, or Forwarder/Non-vessel operating common carrier (NVOCC).
What is the origin and destination of the shipment? – In order to request the correct rate offering and port matches.
What is your current spend? – So that can be benchmarked against historical data.
Which coasts are being shipped to? – The East, West, and Gulf all have different rates applicable.
How important is time? – There may be possible savings with slower shipping speeds.
Are there any carriers you do not wish to work with? – This limits potential routes or combinations.
With this many considerations, an ocean sourcing provider can prove helpful to any business. Help us understand how your organization uses steamship transportation, and we can let you know how enVista would go about building a strategy the matches your needs. We have the tools, experience and carrier relationships to build you a great plan and negotiate the best rates for your shipping profile.