Shippers and third party logistics (3PL) providers alike are constantly looking for ways to save money through transportation operations. It can be difficult to find savings year after year or month after month. However, real savings can be discovered if shippers and 3PLs take a broader approach to assessing transportation operations.
Here we provide six steps to improved transportation operations that will also increase value within a company's supply chain.
Audit
Shippers and 3PLs often find it difficult to build a single data set of their transportation costs. Implementing a comprehensive audit can achieve this data set. This step entails looking at carrier and regulatory compliance and identifying savings opportunities in the sourcing, planning and execution areas.
Assess
With clean and useable data on hand, companies can evaluate opportunities with a better understanding of where the money really is. This step concentrates on value created by and for stakeholders, process and integration, strengths and weaknesses, as well as relevant application use and configuration. Proper assessment allows companies to know where they should be investing time and money.
Design
Solution design moves beyond identifying opportunities and benefits and turning them into future processes. This often involves modeling, a proof of concept or other details supporting return on investment (ROI) estimation.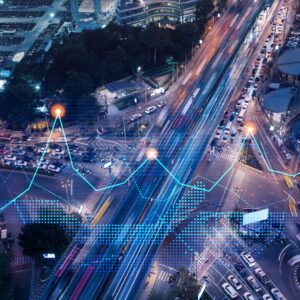 White Paper
Gain insight into strategic vs. tactical sourcing and how placing transportation procurement into these categories can reduce the complexity.
Download
Source
Now that the solution has been designed, the next step would be to source it. This usually involves a strategic carrier sourcing effort with carriers and 3PLs. This could also mean sourcing a transportation management system (TMS) or enhancing one that is already in place.
Implement
Once providers are selected, it is time for the implementation process. This is the step where the payoff comes into play. Success requires experience with the solution and having a well-defined methodology and project plan. Implementing a new system versus upgrading an existing one has very different risks and rewards depending on the situation.
Operate
Companies should lay the groundwork to operate according to Lean principles. This may include working with external providers. No matter what entity operates which process, it is critical that frequent reporting be done to measure success. Ongoing updates to standard operation procedures (SOPs) help keep process owners assessing regularly and constantly seeking improvement.
These six steps offer a successful path for businesses to follow when looking to improve overall transportation operations while enhancing the value of supply chain. By challenging a company's current state, transportation improvement is possible despite industry challenges.