In this three-part series, we will be taking a look at how companies should manage a freight shipping network that spans the globe and the issues that arise with that complicated transportation lifecycle, and most importantly, what steps companies can take to see success in global freight management.

Global Freight Process Management
Global shippers face many challenges but one of the biggest is the struggle to build a consistent database of internal systems to gather clean and accurate data across various divisions and through acquisitions and mergers of different companies around the world. Global companies also struggle with the ability to pull data together from external sources, such as suppliers and carriers with different data communication requirements and methods, into a consistent format so supply chain leaders can make proper decisions based on accurate information. The complexities stemming from global logistics can result in two to three times normal domestic freight spend which has a negative impact on a company's bottom line.
Many companies that work on a global scale have limited visibility to transportation across their entire global transportation network. Among the causes are trade management, including import/export compliance restrictions, the high cost of business intelligence, and the confusing nature of working with and managing disparate technology systems among various global locations. Tracking global commerce activity across the entire transportation lifecycle, including planning, executing, and settlement is key for businesses to thrive on a global level.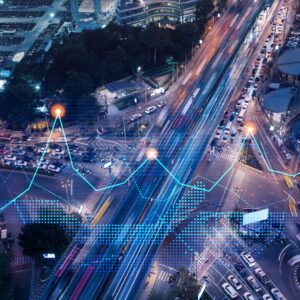 White Paper
Gain insight into strategic vs. tactical sourcing and how placing transportation procurement into these categories can reduce the complexity.
Download
What are global shippers doing to overcome these challenges?
In order to combat disadvantage and complexities stemming from having a global transportation network, more shippers are turning to a global freight process management software. There are three main steps of the transportation life cycle from which data must be gathered in order to properly manage your global freight.
Planning – Make sure you are taking a look at the orders coming into the business and the shipments that need to go out to the customers or be returned to the individual vendor. You want to make sure that you're optimizing each individual move.
Execution – Making sure that orders are being tendered at the right time and to the right people. This also includes the tracking and monitoring of orders throughout transportation to ensure delivery to the customer.
Settlement – Typically thought of as freight, audit and payment – taken one stop further. Take a look at the actual information available within planning systems, execution systems and within the audit and payment platform itself.
Pulling all of these disparate global data systems together and coming up with a comprehensive single database of information and then smoothing that information out and making sense of it allows not only people along the supply chain to make the best decisions but also ensures that on a global level you are adhering to tax authorities and other regulatory requirements.
Check back on next week to see what tools companies need and which steps companies need to follow to have success in global freight management!