In today's world of electronic data interchange (EDI), electronic logging devices (ELDs) and carrier integration in the transportation world, small carriers still struggle to keep up with the constant evolution of this technology. As of 2020 an estimated 500,000 trucking companies were on the road accounting for 15.5 million trucks, 80 percent of those companies had a fleet of six trucks or less.[1] Smaller fleets of 10 trucks or less are unable to develop their own solutions and must survive on a host of disparate applications and expensive factoring companies. The transportation industry is rapidly changing from a paper-based, manual communication landscape to a highly dynamic ecosystem driven by on-demand information sharing.
Today's Technology-Driven Transportation Environment
As the freight pay and audit industry has grown exponentially, the need for accurate status updates, call checks and immediate invoicing with supporting documentation has become imperative for prompt payment. On-time status messages are beneficial in scoring the carriers performance and in turn, awarding them more loads. Along with tighter security and higher risk at our borders, high-value freight is expected to be geofenced or tracked in real time to deter theft. America's freight brokers offer various advantages to carriers with capabilities to communicate status updates and share freight documents through digital means. Brokers reward carriers that are integrated with stronger relationships, preferred load boards and quicker payments. The challenge is the smaller carrier often does not have the technology required to communicate via EDI or application program interface (API), and brokers do not have the resources to connect thousands of transactional carriers to their transportation management system (TMS).
For today's carrier, paper invoicing is quickly becoming outdated. Shippers and freight pay companies rely on optic eye solutions to translate any paper into an electronic record. This takes time and subsequently slows the pay process. Getting an invoice out to your shipper as quick as possible is essential. Allowing the benefits of immediate invoicing for speedy payments and any AR oversight. Brokers also depend on up-to-date data to move freight for their customers. Phone calls and emails are too cumbersome in today's fast-paced market. The faster a broker can award a load and communicate electronically, the more loads small carriers will be awarded. A few examples of these benefits are:
Brokers reward carriers based on timely moves and lower-cost transactions
Track & Trace (call checks) is less costly to manage, due to electronic integration to the TMS
Integrated document images directly from carrier to broker TMS
Quicker PODs in the TMS result in quicker payment to the broker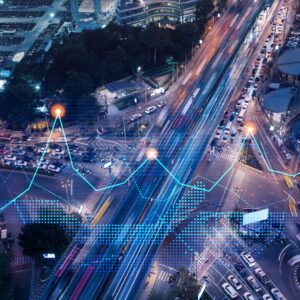 White Paper
Gain insight into strategic vs. tactical sourcing and how placing transportation procurement into these categories can reduce the complexity.
Download
Affordable Solutions for Small Carriers
There are now many solutions a small carrier can utilize in a way that won't break the bank or require an IT guru to come in and develop a costly solution. This step allows the shipper peace of mind that their freight can be tracked, and their invoices will arrive correctly and in a timely manner. The carriers also benefit greatly with more lanes awarded by the broker, invoices processed quicker and on time pickups and deliveries measured accurately. Solutions that do exist are point solutions for a given broker, TMS or shipper; some solutions include CHR Navisphere Driver app, Mercury Gate Mobile and MobileStar, to name a few. These applications essentially operate as freight factoring applications within TMS functionality. Integration leads to better/tighter invoicing practices, that puts more money the pockets of small carriers than relying upon factoring companies.
enVista's transportation consulting experts bring unparalleled expertise in designing and implementing transportation solutions, managing transportation operations and analyzing business data. Contact us today to help drive cost savings to the bottom line while maintaining or improving service in today's complex transportation environment.
---
[1] Trucking Statistics, Truckinfo.net
About the Author
Amanda Ramsey is a Principal Consultant at enVista, bringing over 11 years of supply chain-related experience. She offers expertise in transportation management systems and implementation and support.