UPS announced it will be making the switch from manifest-based invoicing to scan-based invoicing, effective Sunday, October 11, 2020. While FedEx has been doing event-based billing for years, at first glance this may not seem like a big deal, but in several facets, it's a game changer.
Currently by default, UPS customers are billed weekly for each week's created shipments. This can capture some accessorial fees, while others that may not be initially identified are billed on a subsequent invoice as shipping charge corrections. Moving forward, all adjustments for packages that previously were manifested-not shipped will be eliminated. This also means paying for manifested-not shipped packages will largely be a thing of the past.
Historically, being billed on multiple invoices for the same shipment has created problems for analysts, auditors and anyone trying to wrap their hands around shipping data. Moving to scan-based invoicing will increase the amount of data available at the time of the package's first invoice. And although the format for the UPS BDF is not likely to change, theoretically, this should clean up many of the extraneous lines of data often found in reporting.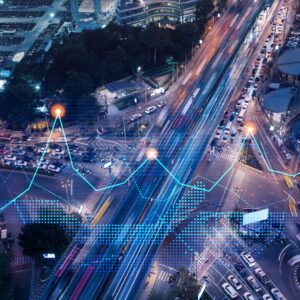 White Paper
Gain insight into strategic vs. tactical sourcing and how placing transportation procurement into these categories can reduce the complexity.
Download
The announcement from UPS also mentions "potential cash-flow benefits" stemming from invoicing later in the process. While this could have a positive short-term impact on some shippers, after the initial change, it's unlikely to have many lasting effects. Any long-term effects are more likely to stem from changes in the accrual processes of UPS customers. By having those shipments invoiced a week or more after creation, there is more potential for them to not be included in the same fiscal period, creating a need for workarounds and process changes.
Overall, we view these changes at UPS as a valuable thing. In a year where positive things have been few and far between for most shippers, any good news is appreciated. As the parcel industry continues to evolve and with peak season just around the corner, the current landscape can appear challenging indeed. enVista's transportation experts are here to help you navigate parcel costs. Let's have a conversation.TM
Want to learn more about scan-based invoicing and how to gain an upper hand in carrier negotiations? Read The Seven Dirty Little Secrets of Parcel Shipping.