Finding the Right Freight Audit and Payment Company
In the freight audit and payment marketplace, there are many companies that have the ability to take invoices, batch them up, and pay the bills. However there's a premium on companies who are a "one stop shop" for your freight audit and payment needs. There are less than a handful of global freight audit and payment companies that can audit and pay carrier invoices for global transport, global express (parcel), global ocean and global freight forwarders.
Established Key Performance Indicators
The best providers can watch your freight spend from every angle, ensuring that your organization is not leaking money – by paying unnecessary charges, inflated rates or using inefficient processes. Providers should be able to offer operational key performance indicators (KPI) and support of vendor compliance programs. One of the required KPIs is the cost per order, item, or stock keeping unit (SKU). This allows executives to know the true transportation spend allocated to the level at which it becomes impactful to running promotions and the business in general.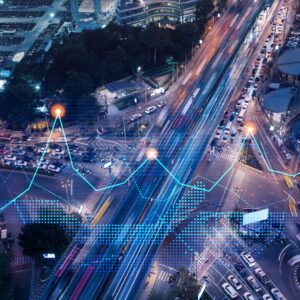 White Paper
Gain insight into strategic vs. tactical sourcing and how placing transportation procurement into these categories can reduce the complexity.
Download
Visibility into Global Freight
One question that many people have for freight audit and payment providers is regarding the global audit process. If your company does business in many countries, how will other offices around the world have visibility to it? Therefore, the best tools will have the ability to operate in multiple language and across many different currencies.
Flexibility Around Your Needs
Along the same line, flexibility is another key differentiator. Audit programs must be customized for the way a business operates. Many providers will ask companies to work around their systems and not around the company's own needs. In recent years, mobility has become a standout factor for providers. Vendors which used SaaS or web-based solutions can be accessed anywhere which adds a great deal of convenience for transportation managers.
Order matching is an underrated aspect of transportation financial reporting. This is the pulling of order data from clients before it is even invoiced from carriers. If you have that information from both carriers and clients, you can figure out three categories: (1) What have you been invoiced in the financial period? (2) What have you paid in the financial period? (3) What have you shipped that hasn't been invoiced by a carrier yet? Given those three, you have a complete picture of transportation spend for the period.
enVista's Freight Spend Management
Since our founding in 2002, enVista has been the fastest growing freight audit and payment company. What sets us apart from other firms in the industry are our outstanding audit results, leading visibility tools, and comprehensive freight spend management solutions. Contact us to learn more about our global freight audit and payment services.