Retailers across the country continue to face unprecedented challenges in the wake of the COVID-19 pandemic, particularly during peak season. Since March, U.S. ecommerce sales have soared by more than 30 percent as consumers opt to shop online and brick-and-mortar stores evolve to accommodate safety precautions and stay-at-home orders. This shift has accelerated the increase in online shopping, pushing consumers spanning all generations to complete their purchases online.

In addition to evolving consumer behavior, tightened capacity in response to surging ecommerce orders and a tight workforce has presented a myriad of challenges for retailers, particularly during the holiday season. To add another layer of complexity, carriers such as UPS recently implemented shipping limits to manage the surge in online shipping for retail giants including Gap, Nike and L.L. Bean. Major carriers have also warned of shipping delays across the country as consumers complete their shopping for the holidays.

At the height of peak season, many retailers are recognizing the benefits of Buy Online Pick Up In Store (BOPIS) including reducing costs associated with last mile fulfillment, enhancing the customer experience and convenience, eliminating the risk of shipping delays and increasing foot traffic. Successful implementation is critical; trying to implement BOPIS without components in place can harm the brand experience and turn customers off for good.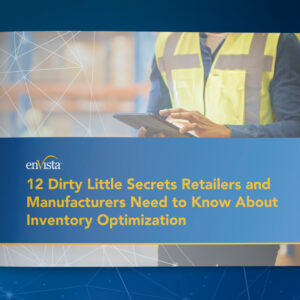 White Paper
Get the low-down on the secrets retailers and manufacturers need to know about inventory optimization.
Download
Robust Order Management System (OMS) – The right technology is critical to implementing and deploying an optimal BOPIS retail operation, enabling a true omnichannel experience for customers. A cloud-native OMS is imperative to ensuring omnichannel inventory accuracy and visibility, enabling a single enterprise view identifying available-to-ship and available-to-promise. Additionally, an OMS optimizes order fulfillment, managing the life cycle across retailers' entire network and enhances customer engagement, empowering associates to deliver a personalized experience that is not attainable through traditional last mile fulfillment.
Adequate Employee Training and Resources – Stores must be equipped with enough employees to support both ecommerce and regular in store traffic. Additionally, training is needed to ensure employees understand the customer pick up process to provide exceptional customer experience.
Proper Infrastructure – The right infrastructure must be in place to make the customer experience as quick and seamless as possible. This includes customer alerts and clear instructions for customer pick up, including parking and signage that are easily navigable.
Brand Success: GNC Better Services Customers with BOPIS Amid COVID-19 Leading vitamin and supplement retailer, GNC, is enhancing its customer experience and increasing profitability by offering buy online pick up in store (BOPIS) and curbside pickup options for customers across its global network. Utilizing its cloud-native order management system (OMS) from enVista, GNC was able to implement BOPIS within just two weeks in early 2020 in order to effectively respond to surging e-commerce orders.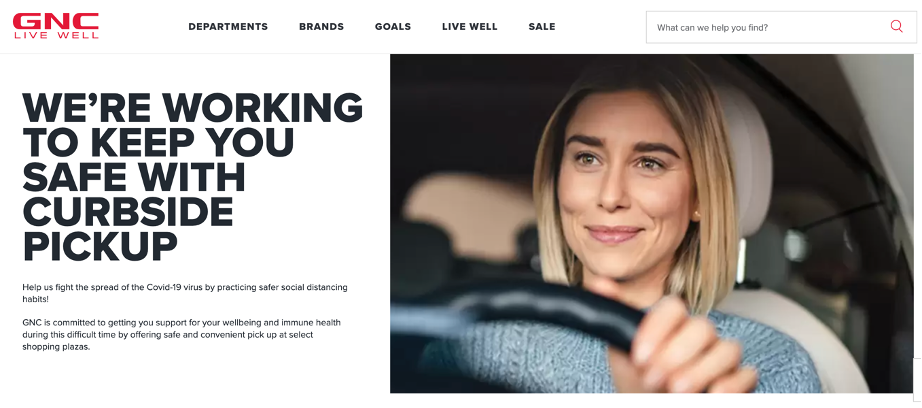 GNC's robust OMS provides the following advantages that are leveraged to offer curbside pickup options to customers: Compressed delivery times Optimized order orchestration and fulfillment A single view of customer, inventory, order, item, and payment across the enterprise Consistent, customer-centric brand experience across all channels and locations Enterprise inventory visibility across its operations These benefits enable the company to seamlessly and successfully implement BOPIS to offer customers in-store pickup, actively circumventing carrier delays which can reflect poorly on the brand. Lastly, GNC is able to ensure a consistent, customer-centric brand experience across all channels and locations.
Contact us to learn more about enVista's BOPIS solutions and OMS and how we can help implement an omnichannel strategy to meets your specific needs goals. Let's have a conversation.™