Microsoft Dynamics 365 (Dynamics 365) unifies CRM and ERP capabilities into a system that works across sales, customer service, field service, operations, financials, marketing, and project service automation in an effort to simplify data management. Dynamics 365 allows your business to start with the applications you need and add applications as your business grows. Microsoft's goal is that Dynamics 365 will allow you to better engage your customers, empower employees, optimize operations, and reinvent product and business models. As its rollout begins however, many people have questions. Here's what you need to know:

What is Microsoft Dynamics 365?
Dynamics 365 will unify traditional customer relationship management (CRM) and enterprise resource planning (ERP) capabilities into "new purpose-built applications," according to Microsoft. The program is part of the next generation of cloud-based business applications. Microsoft has made the transition to fully cloud-based applications that can connect with one another. One main difference from prior versions of Dynamics is that business applications can be purchased individually to help your business expand as it becomes necessary.

How does Microsoft Dynamics 365 benefit customers?
Dynamics 365 allows customers to start with what they need by offering applications that fit roles, industries, and businesses and grow at their own pace. Dynamics 365 offers built-in intelligence with business applications that infuses big data, analytics, and the Internet of Things into processes to guide customers to optimal outcomes. Data and insights are turned into actionable intelligence where it is needed in order to ensure greater productivity and empowers employees with tools in the context of their business processes.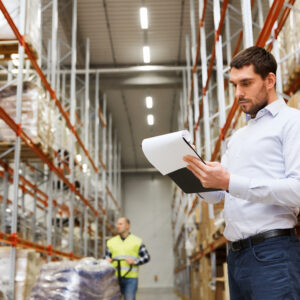 White Paper
Make the most of Microsoft Dynamics 365's Advanced Warehousing module and gain insight into the hidden treasures to unlock value.
Download
Do I have to upgrade to Microsoft Dynamics 365?
Not yet, but eventually. Existing customers who might be using Dynamics CRM Online, for example, can use their current offerings until their renewal, at which point they will need to transition to Dynamics 365.

Can I still buy Microsoft CRM or Microsoft Dynamics AX, etc.?
Yes, in a way. You will not be able to purchase Dynamics CRM or Dynamics AX, however the functions of those programs will be available for purchase under Dynamics 365 as business applications. For example, you might purchase the "Marketing" application, which was previously under Dynamics CRM.

Is Microsoft Dynamics 365 available on-premises?
No, Dynamics 365 is an entirely cloud-based service and will not be available on-premises or on a private cloud. Microsoft will continue to support previous Dynamics applications and will also offer customers the ability to connect if they want a hybrid cloud and on-premises solution.

How is Microsoft Dynamics 365 licensed?
Licenses are available on a per user or per device basis, which is further segmented into "full" and "light" categories. Full users have full access to all features on their plan while light users get access to reading reports and business data as well as performing updates in HR forms or time tracking. Per device licensing is only available through the Enterprise Edition.