Whatever challenges organizations face due to growth and technology obsolescence, real-time visibility to information and key performance indicators are critical for informed decision-making and maintaining a competitive advantage. Plus, efficiencies and cost savings are associated with leveraging a scalable ERP system that has enough flexibility to meet changing business demands. If your organization identifies with any of the following signs, it is likely time to explore how a new ERP system will provide a long-term, strategic advantage.
1. Increasing expense associated with maintaining current ERP software updates and customizations
Businesses with highly customized systems are shelling out more money to support and carry these customizations forward during software upgrades. The unintended effect is that IT roles have become more complicated and inefficient as technology leaders manage a tangled web of disparate systems, coinciding applications and business processes.
2. Lack of visibility and access to all data from a single source
The challenges posed by a legacy ERP system include how to organize, analyze and extract critical data. Legacy ERP systems function as a repository for limited types of data (e.g., financials), but not as a data warehouse from which leaders can easily analyze and extract information. As a result, finding and leveraging full data requires a considerable amount of internal time and energy.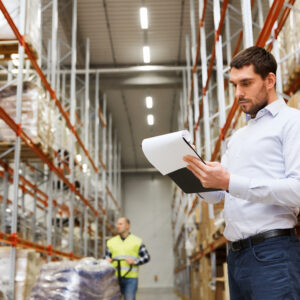 White Paper
Make the most of Microsoft Dynamics 365's Advanced Warehousing module and gain insight into the hidden treasures to unlock value.
Download
3. Inability to integrate with other business systems or technology platforms
The hybrid approach is characterized by blending cloud-based applications with on-premise applications. This is transforming the way companies think about ERP implementation. A hybrid approach solves a couple of major problems for businesses running legacy ERP systems. First, it allows them to take advantage of cloud-based point solutions that are either unable to integrate with legacy ERP software and hardware or not natively available in a new ERP system (e.g. EDI, Business Intelligence, WMS). Secondly, businesses that have been burdened by outdated, rigid ERP systems now gain the flexibility offered by deploying an ERP system in the cloud. This immediately removes the need for time and cost-intensive upgrades or customizations and the reliance on a patchwork of on-premise, legacy business systems.
4. Dependent on a veteran IT professional for knowledge transfer and maintenance related to the legacy system
Oftentimes, one of the most difficult roadblocks associated with operating a legacy ERP system is not the software and hardware but the people responsible for its maintenance and support. While these individuals may be the undisputed experts about the legacy system, what happens when they leave the company or need to be replaced? It would be nearly impossible to impart a career's worth of knowledge about an outdated technology to a successor.
5. Current system lacks the out-of-the-box functionality to support changing business requirements
Companies simply outgrow the ability to manage increasing volumes of information within existing systems. Whatever the challenge, advanced ERP systems can support new initiatives and adapt to new business processes. Modern ERP systems have expanded to include a full range of integrated solutions that once existed as standalone systems. For example, ERP systems now include robust out-of-the-box features such as an integrated warehouse management systems, business intelligence, mobile functionality and e-commerce platforms.
If any of the five challenges mentioned above resonate with you, an objective technology assessment and development of a strategic IT roadmap are ideal starting points. These will help determine if a new ERP would address your business challenges and identify associated risks and rewards.
For more on this topic, check out enVista's white paper "Five Signs It's Time to Replace Your Legacy ERP System."