The traditional planning process is theoretically straightforward: identify what to sell, to whom, at what price and then ensure the product is where it should be when needed. This is, of course, simple in concept but challenging to execute. With customers often expecting rapid (even same day) fulfillment, it becomes even more difficult to plan and manage products effectively. Delivering a seamless customer experience across the enterprise is truly complex and requires alignment of the organization, processes and technology to optimize and transform physical and digital commerce.
Despite ample industry progress, there are still many organizations that plan channels individually and maintain separate assortments and inventories for different channels. Brick-and-mortar teams still largely operate independently from ecommerce teams and vice versa.
Improving Integration Across Channels
There remain further opportunities for better integration across channels – and the people, processes, and technology to support them – to enable the expected holistic customer experience. In some cases, teams need to be consolidated into one unified team to identify synergies, eliminate redundancies, and create a more cohesive operation. Where advanced applications integrate disparate enterprise data and provide a holistic view, leaders can formulate and execute better strategies. The integration of planning systems across channels offers enhanced insights, which enables planners to make better strategic recommendations with respect to pricing, promotion, positioning and inventory.
Engaging the Right Tools and Systems
The right tools and systems are critical to fully support the integrated planning environment. Best practices dictate the use of a full suite of planning tools working as an integrated system. Absent the right technology – with the processes and organization to support it – omnichannel strategies fail to achieve maximum efficiency and benefit for retailers. As organizations transform their omnichannel environments, demand planning across channels becomes more difficult. The complexity of more items across multiple channels requiring different fulfillment and shipping options makes it challenging to forecast demand accurately and thus requires more effective tools such as omnichannel demand planning and order management.
A fully integrated omnichannel environment requires a solid technological foundation and those keeping pace with technological developments will find themselves at a definite competitive advantage.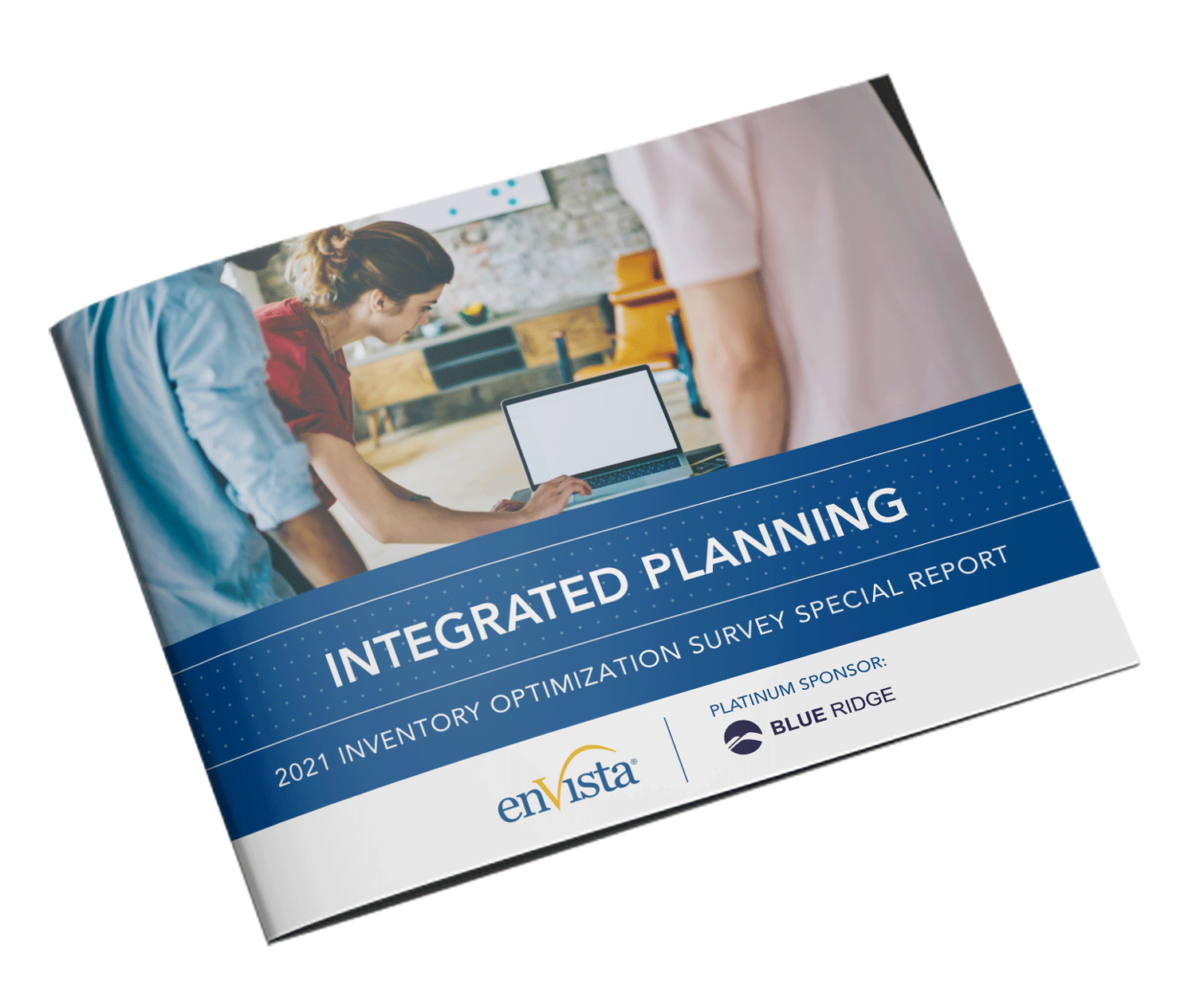 For more information on integrating the people, processes, and technology in your organization, download the Integrated Planning Special Report based on enVista's 2021 Inventory Optimization Survey.
Let's have a conversation.TM