We are coming off of another successful trip to Parcel Forum, a trade show and conference focused on helping parcel shipping and distribution professionals develop and manage a more efficient shipping process. During the show, I had the opportunity to present alongside Kurt Leisman, a director at enVista, on the topic of the benefits of incorporating Lean thinking into the supply chain, and I wanted to share some of those insights.
Lean practices are all too often associated with manufacturing when in reality the tools and training are ideal for any environment, including the supply chain execution market. Considering that logistics costs as a percent of company sales are on the rise and now higher than 9 percent, utilizing the fundamentals of Lean tools can save millions of dollars in operating costs, which will go right to the bottom line. The use of Lean tools for the supply chain can take place in operations such as warehousing and distribution, transportation, inventory management and labor.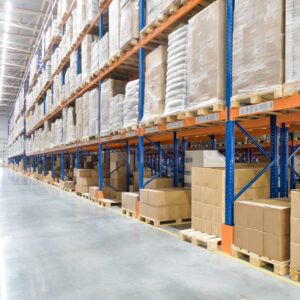 White Paper
A well-thought-out slotting strategy also enables businesses to minimize wasted space and maximize storage capacity within the warehouse. Increase ROI using the right tools, strategy and management plan with successful warehouse slotting.
Download
Those looking to implement Lean initiatives within supply chain should review their facility and identify areas for improvement. An internal or external Lean process improvement team should be brought in to:
Increase participation and buy-in
Encourage trust, open communications and a spirit of respect and cooperation
Reduce costs and improve productivity
The focus of these Lean teams includes:
Aggressive questioning of all business practices
The elimination of all non-value added activities (waste, variability, constraints)
Destruction of all barriers that prohibit the pursuit of total customer satisfaction (internal and external customers)
No matter which sector of your operations is going Lean, there are basic principles that need to be kept in mind including:
Base your management decisions on a long-term philosophy of success, even at the expense of short-term financial goals.
Create a continuous process flow to bring problems to the surface.
Use "pull" systems to avoid overproduction.
Level out the workload (work like the tortoise, not the hare).
Build a culture of stopping to fix problems in order to get quality right the first time.
Standardized tasks and processes are the foundation for continuous improvement and employee empowerment.
Use visual controls so no problems are hidden.
Use only reliable, thoroughly tested technology that serves your people and processes.
Grow leaders who thoroughly understand the work of your business, live the philosophy and teach it to others.
Respect your extended network of partners and suppliers by challenging them and helping them improve.
Make decisions slowly by consensus, thoroughly considering all options; implement rapidly.
Become a learning organization through relentless reflection and continuous improvement.
Implementation of Lean practices does not have to be expensive or complex. It actually helps cut costs and increase profits. Utilizing these principles for Lean implementation can result in the elimination of waste and improve facility efficiencies.