Retail Supply Chain Challenges for the Next 12 Months
The retail supply chain has always been complicated, with multiple, interconnected moving parts that must work seamlessly together, with full visibility and control, and without interruption. However, as the first half of 2020 demonstrated, while that may be manageable during "normal" times, it becomes far more complicated when disruptions occur in multiple areas across the supply chain.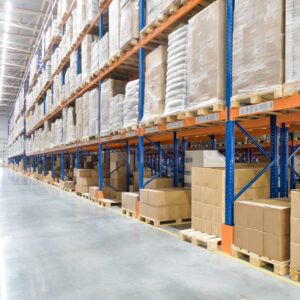 White Paper
A well-thought-out slotting strategy also enables businesses to minimize wasted space and maximize storage capacity within the warehouse. Increase ROI using the right tools, strategy and management plan with successful warehouse slotting.
Download
Digital and Physical Commerce Optimization
While there was already movement towards the creation of more agile, lean, and resilient supply chains, the recent pandemic has amplified the need and accelerated the timeline. Whereas retailers focused heavily on digital commerce in years past, there is increased recognition that digital commerce must be backed up by physical commerce/distribution capabilities to make and keep the customer promise. Both physical and digital commerce must be optimized, aligned, and transformed to adapt, respond, and deliver in retail's rapidly evolving market. To understand how retailers are evolving their supply chain to meet short-term and long-term requirements, enVista surveyed U.S. retailers regarding their planned initiatives, priorities, and future trends across the supply chain for the 2020 Supply Chain Survey.
Top Supply Chain Challenges
The top supply chain challenges for the next 12 months include the following: the need to balance an increased e-commerce demand with store demand (34%), demand planning and forecasting (33%), and improving efficiencies (30%).
Supply Chain Focus Areas
The areas of focus across the supply chain to meet these rising demands from consumers and competitors include:
Optimizing the DC/warehouse
Aligning inventory
Enhancing transportation
Expanding omnichannel fulfillment
Elevate Supply Chain Capabilities
Now, more than ever, an efficient supply chain is the critical growth enabler for both retailers and manufacturers. Retailers must elevate supply chain capabilities to serve the needs of today's consumers while efficiently managing the costs required to do so. Download the 2020 Supply Chain Survey to learn more.